Adam Cherrington supposedly has a "mechanical rule-based edge" that allows him to make a quarter million dollars a month with affiliate marketing. Granted, only a faction of that's profit, but still. Pretty impressive. Question is, can the former felon turned guru help you become a super affiliate too? Let's hear what some of his students have to say. First up, there's Michael Der. Long-time affiliate. Got fed up with Facebook ads (and all their account bans). Began looking for other traffic sources. Saw Adam's ad.
When interviewed by Adam's righthand man, Shawn Brace, Michael had this to say, "One of the things about this coaching program, is Adam has a way to systematize your business. The biggest thing is growing the team. I'm still doing that, but it's definitely opened up my eyes to new possibilities. The second thing is valuing the testing. Something I couldn't do as much of on Facebook. But now I'm testing more, and faster, and finding winners I otherwise might not have found."
Another Cherrington Media client, Taigen Hegberg, made a testimonial video saying, "After all the courses I've been through, I kinda always wondered if I'd have the opportunity to represent one of these programs or mentorships, and here it is. I started working with Adam five months ago. Before that, I'd always been fascinated with affiliate marketing, digital marketing. And I went through three courses before coming across Cherrington Media."
"Spent about seventy-five hundred dollars trying to figure it all out," he continues. "But I always lacked that one-on-one guidance, and I knew I needed that personal mentorship. So with this, you really do get that. You get the coaching, you get experts that are in your corner, overlooking all the little intricacies that make your business run. You also get Adam's software and his relationships with these affiliate networks so you can get approved; it makes a huge difference."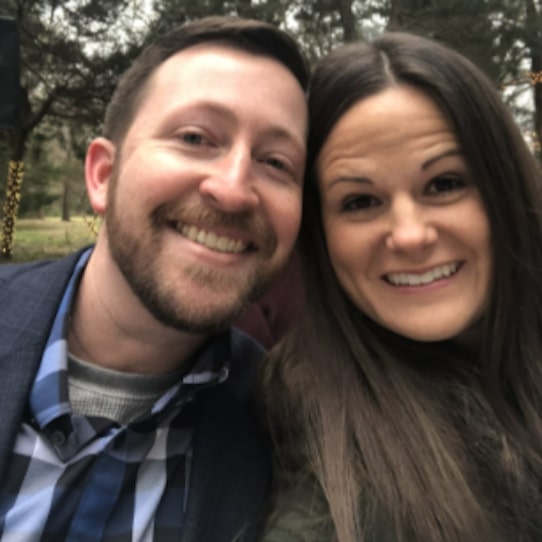 Bryan Marine said, "I've been working with Adam and his crew for about a year now. Before starting with the mentorship, I was a creative director for an ad agency. When I came into the program, it was different, it had different traffic sources. It laid out the framework really well, it was step-by-step and that's what I needed. Would I recommend this to future students? Absolutely. But it is starting your own biz. It's not get rich quick. You gotta have that willingness to learn and get after it."
Another guy, Seth Traub, had been dabbling in affiliate marketing for quite a few years, always on the side of his nine-to-five. Like Michael, he was sick and tired of dealing with Facebook's fine print and subsequent slaps and never really being able to make a consistent profit. Adam's alternative traffic source, down-to-earth style, and promise of hand holding was what sold him. Turns out, his intuition about Adam was right. Investing in Adam's affiliate marketing mentoring has been a "life-changing decision" for him.
Hmm. If I'm being honest? None of those reviews from Adams Method really sold me. It's nice that people are willing to get on camera and vouch for Adam's character, but show me the money, right? I wanna know, like, how much profit are these people making per month? How long did that take them? How much did they spend on solo ads to create those results? What type of affiliate products are they promoting? Can I see some proof? Or are they not actually making any money yet?