Christian, one of the Mikkelsen Twins from Publishing Life, had this to say in a new YouTube ad: "The best way to make money with Amazon in 2021 is not by selling physical products on Amazon like everyone thinks. Now I'm not saying that doesn't work, but, me and my twin brother Rasmus have found a way to use Amazon that's way way way more successful and way more effective for anyone who tries it."
"So you can do this with no up front cost at all," continues Christian, "and with barely investing any of your time because what we do is we follow a four step done-for-you process that is repeatable by anyone. So this is the way to get started making money with Amazon without investing much time, without investing much money, and without needing any tech skills or experience or anything of that kind."
Christian then flashes one of their current students, Patrick, who allegedly made over $90,000 (in actual take-home profit) in just 30 days. You, too, can do this by leveraging a brand new platform owned by Amazon, Christian implies. And because it's so new, there's no competition. So why not take advantage? Click the button and register for a free step-by-step training and Christian says he'll show you how it's done.
So I did. The webinar begins and Christian promises to reveal the shortest path to making $5,000 per month from scratch. "It's so shockingly simple and obvious," he says, "and there's no hard work required." Here's what it is: the Mikkelsen brothers outsource audiobooks that they then publish on Audible, which, of course, Amazon owns. It's an exploding industry, Christian says, and I can't argue with that. "Listening is the new reading," as Audible's tagline goes.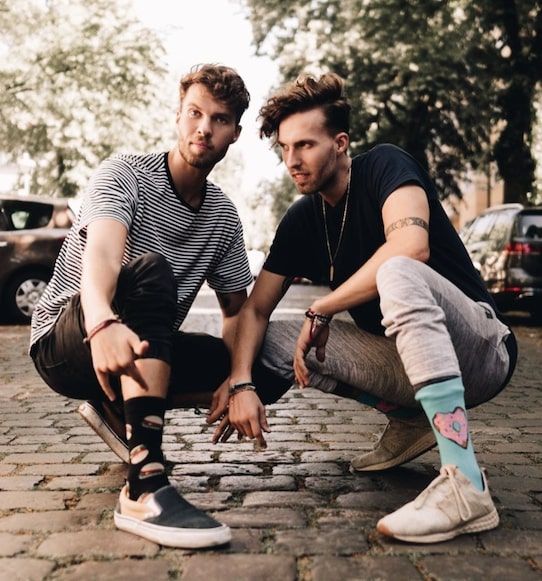 When you compare this to selling physical products over on super-saturated Amazon.com, well, there is no comparison. It's like shooting layups as opposed to full court shots. "This is hands-down the best way to get paid on the internet in 2021," Christian claims.
To find a winning topic for your first audiobook, just take a look at the current bestsellers on Audible and follow suit, Christian explains. Next, find an inexpensive ghostwriter to whip up a manuscript on that topic. It will cost around $600. After that, go to Fiverr and get a cover made for $20 or so. Once that's done, hire a narrator to read the manuscript aloud and create the actual audio file. Plan on $90 for that. Finally, list it on Audible, making sure to put the main keywords in the title. Get reviews. Collect checks.
That's the mile-high overview, anyways. To add extra income streams, Christian talks about bundling two audiobooks together to boost sales. You can also take each audiobook and "ethically repurpose" it on other websites such as Draft2Digital, PublishDrive, and IngramSpark.
I have two issues with what the Mikkelsen Twins are selling here. One, I felt as though Christian lied to me in his ad when he swore up and down that you could do this with "no up front cost at all." Yet, in reality, you're looking at no less than $700 just to launch your first audiobook. Two, is it just me or is the entire business about spamming Audible with low-quality garbage no one asked for? Imagine telling your parents that this is how you make your money. How embarrassing.
Not my cup of tea. But if it's yours, and you'd like hand-holding from Christian and Rasmus, you can join their Audiobook Income Academy 2.0 coaching program for a webinar-only discounted price of $1,497 or three monthly installments of $797. You're protected by a 180 day profit guarantee: if you do all the steps and don't make at least $5k, they'll give you all your money back plus $1,000 for wasting your time. I do like that. But still. The rest of it's kind of gross.