Sunny Lenarduzzi will show you how to create a highly-profitable, highly-scalable online business without all the guesswork. Why listen to her? She says she pulls in $300k per month consistently, with a 75% profit margin. Can she prove it? And what's the catch? What's she selling? How much does it cost? Scroll down for my Authority Accelerator review.
A few years ago, Sunny hardly knew what an online business was. She was working as a journalist, but that wasn't cutting it. She had an entrepreneurial itch that needed scratched. So she started an online magazine. It failed miserably, but she picked up some key skills along the way. She transitioned to social media marketing for other companies but quickly realized it didn't scale. Next up, YouTube.
Sunny went all-in. She tried everything to grow her channel. Over time she perfected her system. Today she gains thousands of new subscribers every month. And it's rewarding. She's creating content people want to watch. It's resonating with them, helping them. And that feels pretty good. Best of all, free YouTube traffic means more net profit. Sunny still supplements with paid ads, but the bulk of her sales are from people who find her organically on YouTube. For what it's worth, she does show proof of earnings.
Sunny's time-tested R.O.C.K.E.T. Method can do the same for you. It stands for: Research, Optimize, Consistency, KPIs, Evolve, Trusted Authority. "It's the most efficient way for you to grow your profitable and highly-scalable business," said Sunny. How that plays out is, you'll create a course based on a problem you've solved in your life, pre-sell it for at least $500 to prove people want it, then turn on your evergreen sales machine.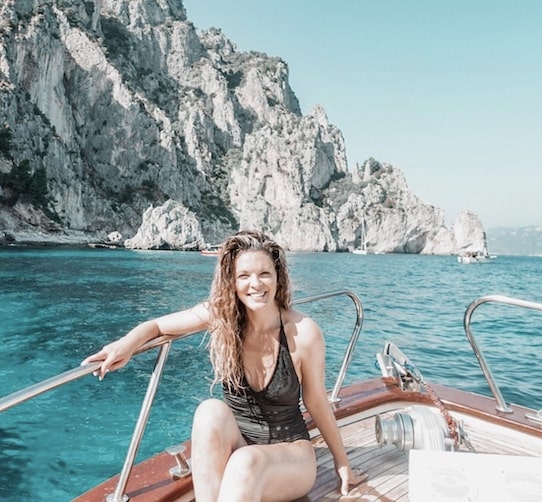 Sunny teaches a variety of ways to get those first few sales. Cold outreach via email, direct message, and posting in Facebook groups; social media posts on LinkedIn, Instagram, and Facebook; live streams; and mini launches. Then, once you have some momentum, you'll double down on YouTube like she did. You'll rank your videos on the first page of YouTube's search results. People start finding them. You ask them to click and enter their email in exchange for a free gift. And follow-up with daily emails promoting your course.
If you want Sunny Lenarduzzi to help you implement all of this, her Authority Accelerator course has your name on it. You get step by step video training, Facebook group support, live Q&A Zoom calls, templates, resources, and more. The price is $6,000, but they'll knock a grand off if you sign up on your "strategy session" call. Should you invest? Here's my thing. If you need to buy a course on what to make a course about, you have no business selling a course. That, and the internet doesn't need more fake gurus selling half-baked courses for $1,997. "But act now and get it for half off: just $997!"
Say you're the exception though. You're really an expert at something people are happy to pay thousands to learn. Still, even under the guidance of a program like Authority Accelerator, many will fail. There's just so much you have to be great at. Teaching, leading, support, billing, tech, design, branding, copywriting, marketing, social media, being awesome on video, reputation management, potentially paid advertising, and a million other little things. (Ask us how we'd know.) For a simpler business model, where you only have to master one of those things, check out the resource below.