Ernie Pavan, Kelly Oswin and Laura Cargill Slinn can show you how to create a 6-week, $3,500 coaching program "that will give anyone a breakthrough." Something about using "ethical influence" to go from mediocre results to "normalizing miracles" through your mentoring. So who's ready to effortlessly sell some high-ticket coaching and become a top 5% earner? Or is the Avalon Empowerment team full of crap? Read on for my Evolved NLP review.
If you've been on the internet at all, you know coaching and e-learning's on the rise. You can't scroll through Facebook or watch the first minute of a YouTube video without getting an ad from some expert promising to shrink your waist or save your marriage or blow up your bank account for $1,997 or four monthly installments of $625, right? By 2025, online education is projected to be a $350 billion dollar industry. Heck, life coaching, alone, is a $2.4 billion per year industry. So yeah. Big money, big margins, and it's fast and easy and cheap to start.
No wonder Tony Robbins and Dean Graziosi and Grant Cardone never leave the space. It's a hard gig to beat. As long as you're getting people results, that is. Otherwise it's gonna topple like a house of cards. For those who do deliver on their promises, you have to charge what you're worth. No more free trials or bartering with other people or doing hourly consults, even if it's at a decent rate. Instead, create a group coaching program that can serve an unlimited number of clients, and charge at least $3,500 for it.
"Imagine that," Laura says. "What if you could experience and deliver truly magical results? As well as experience multiple personal and spiritual breakthroughs? And experience miraculous and spontaneous recovery from chronic illness or pain [boy, that came outta left field]? And help your clients do the same, if that's your thing? And move past fear induced by traumatic life experiences? And finally, put yourself out there to be seen and heard and build a recession-proof business you can be proud of?"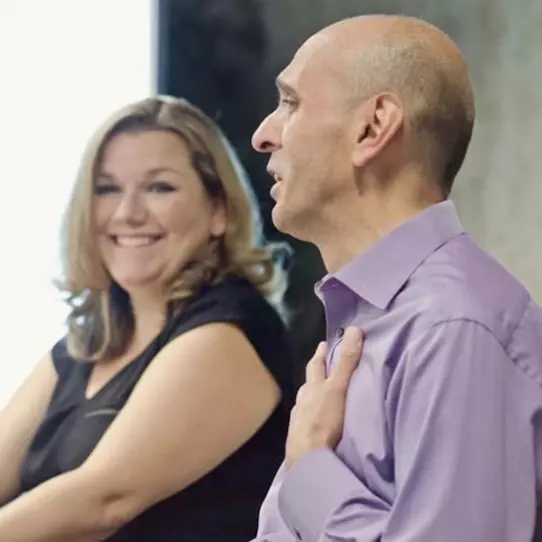 "Are you really, truly, ready to show up to answer the call and make a difference in people's lives (and in the world)?" Laura continues. "If so, if that's what you're here to do, that's what we're here to do too. Kelly and Ernie and I are business partners, soulmates, we adore each other, we even wrote a book called Evolved NLP together. We wanna take you from benevolent but broke, dabbling in coaching as a hobby, to a miracle worker who's earned the right to sell high-ticket, who enjoys scalable, sustainable success."
They do this by building your neurology for success; by excavating old programming, trauma and subconscious limiting beliefs, instead of blaming the market, the pandemic, the government, or some other event or circumstance; by providing a conscious community that can support you at a high level; and by honoring the importance of trauma awareness and ethical influence and respecting that you are holding your clients' psyche in your hands. (If you could liquefy and bottle up everything Laura's said so far, hippies would have their new favorite drink.)
It's time to make room for an elevated client-centric coaching model that builds bridges and gets results. Avalon Empowerment will teach you how to structure your program, price it, market it, make sales, onboard new clients, serve and support them, the whole shebang. Not sure what it costs, but based on what we just heard, I think it's safe to assume anywhere from $3.5- to $10k. If you're interested, fill out an app to become a "triple-certified, trauma-aware, transformational coach" sooner rather than later, as spots are limited.