Kale Abrahamson and Taylor Hiott turned $18 million in ad spend into $38 million in revenue for their main business, Nine University. They did this without a big following on Instagram, Twitter, YouTube, or TikTok. And there was no flawless webinar that converted like crazy; just impromptu, selfie-style videos like the one above. Can they help you scale your course or coaching program with paid ads? Read on for my Nine Blueprint review.
Back in 2018, Kale and Taylor struggled to sell their Amazon FBA course, Nine University. They wasted time trying to build their organic social media channels to no avail. They bought Sam Ovens' Consulting Accelerator course and followed it to a T; same result. They spent months perfecting their webinar; nothing.
It wasn't until they made shoddy, off-the-cuff, playful video ads and video sales letters that things took off. Which was great because that style of video was much faster and easier to make in the first place. Sure, you still have to answer people's questions and overcome their objections within these videos, but c'mon. It ain't rocket science. Next, you screen prospects by making them fill out a short application. Those who are qualified make it to a strategy call. A certain percentage buy your multi-thousand dollar program. You turn up the ad dial. And poof, you're a millionaire.
At least, that's how Kale explains it. And he and Taylor would be happy to fill in the gaps, if you want to book a call with them. Just make sure you're already selling something online; ideally, it's big ticket with good margins. If that's you, Kale says they've patented a system that will allow you to scale at a level you never even thought possible.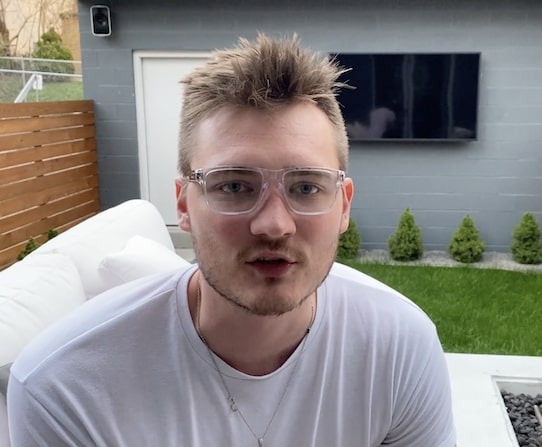 This is a brand new offer by Kale and Taylor. Spots will be limited. "As a beta tester, you'll get more access to the people you actually need access to, than you will ever get again, okay?" Kale says. "You need access to me; I'm the guy who has done $38 million dollars in sales. You need access to this goofball [points to a picture of Taylor]; he's also done it."
When you book a call, both guys will jump on a Zoom with you and choreograph the exact steps you need to take, as well as point out the landmines you need to avoid, in order to make more money. If you're a good fit, they'll invite you to become one of the first members of Nine Blueprint. It won't be cheap. These things generally cost upwards of $25k or so. Then you'll need quite a bit extra for ads.
But just think, you could soon find yourself sandwiched in between these guys on Kale's cozy loveseat in his back yard, at one of the in-person masterminds in Pittsburgh. Tell me that's not worth twenty or thirty Gs. In all seriousness though, I don't mind this offer from Kale and Taylor. How many gurus sell Facebook or YouTube ads courses, for example, that haven't made a small fraction of what these guys have online? And this is mentoring and meetups, not some outdated course; you'd think it'd be exponentially more effective.