Hey and welcome to my BossPayz Review. It's Darius here from Reed Ratings where I give honest digital product reviews along with awesome bonuses for products I truly believe in.
BossPayz is brought to you by Jason Fulton also the creator of NFT Mintrz, GamPayz, Play 2 Profit, Swipitz, Loopz, Spin 4 Cash, Pockitz, Clickitz, Payday Tornado, and many other software products.
So the big question is, is BossPayz really worth your money? I'll tell you if it ticks all the boxes, and if it does, I'll give you some awesome complimentary bonuses you can only get from me today.
My goal is to help you make an informed decision so you don't end up wasting your money. Now let's jump into the next section of my BossPayz Review to find out what exactly BossPayz is and how it can help you and your business.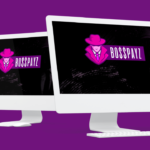 BossPayz Review – Legit or Overhyped?
BOSS PAYZ
QUICK OVERVIEW
Do you really want to sell TikTok views and YouTube views, services that are illegal and banned on these platforms, on a landing page that you can't even have your own custom domain, you can't get free traffic and rely on paid ads? I think not.
PROS
Haven't found any PROS.
CONS
You have to buy at least 1 upsell in order to unlock more features.
I don't find app useful at all.
Misleading sales page.
Way too many upsells!
What Exactly Is BossPayz?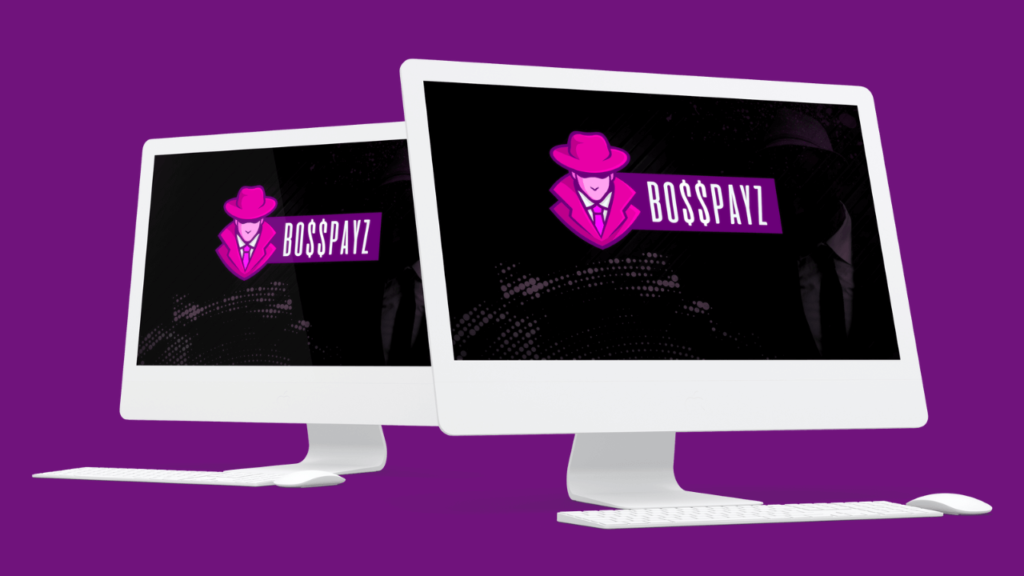 BossPayz is a cloud based software that allows you to create landing page where you can sell digital services. Simply put, a social media marketing website where you sell services related to social media.
This website is created automatically. But after you created your website you can edit it as you want and also you will need to add these digital products that you will be selling.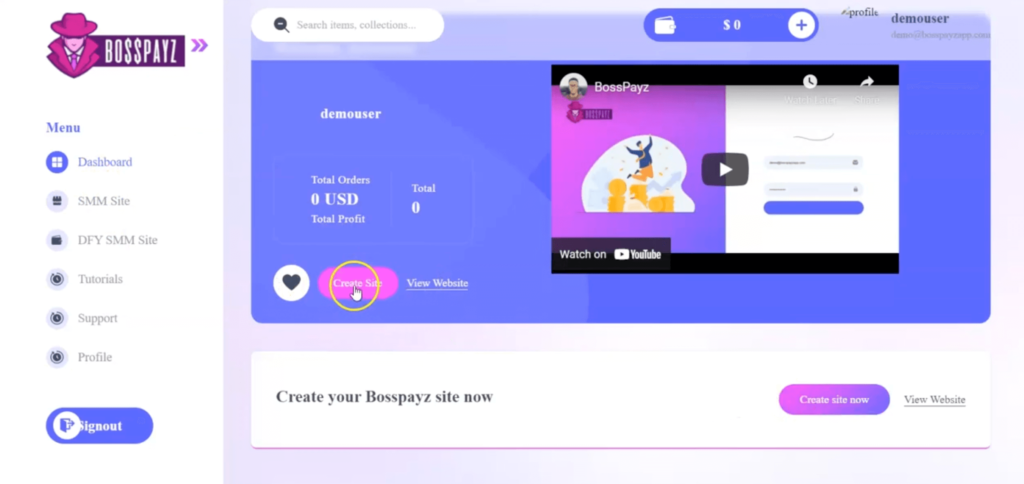 Now, these digital services come from 3rd party websites like HQ Smart Panel, Vinasmm, Momo Panel and they integrate with your BossPayz website through an API key.
So in order to pull the data and the listings from these platforms to be automatically added to your website you need to create accounts on each one of them and also keep in mind that you will also need to add some money to your accounts, just to be prepared if you get orders.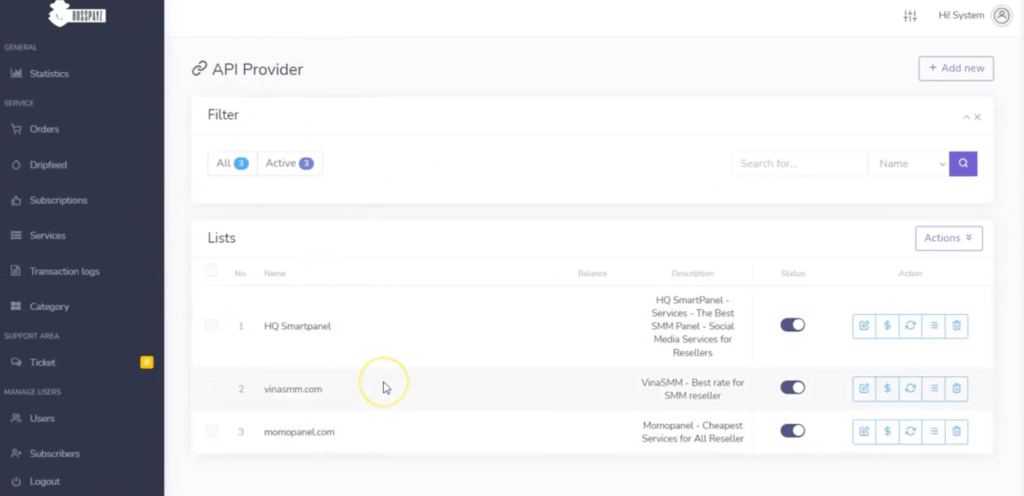 Now, after you created your websites and have your listings ready, you will need to market your website. The bad thing is that you can't add your own custom domain. So you can't index your website in Google for free traffic.
Alternatively you can drive traffic from social media platforms or run paid ads. And this is a pain if you don't have any followers and I don't think you would want to pay for ads…
What Services Can You Sell?
So, the main services that you will be selling are black hat digital services. Views, likes, followers for social media platforms like YouTube, Twitter, TikTok and so on.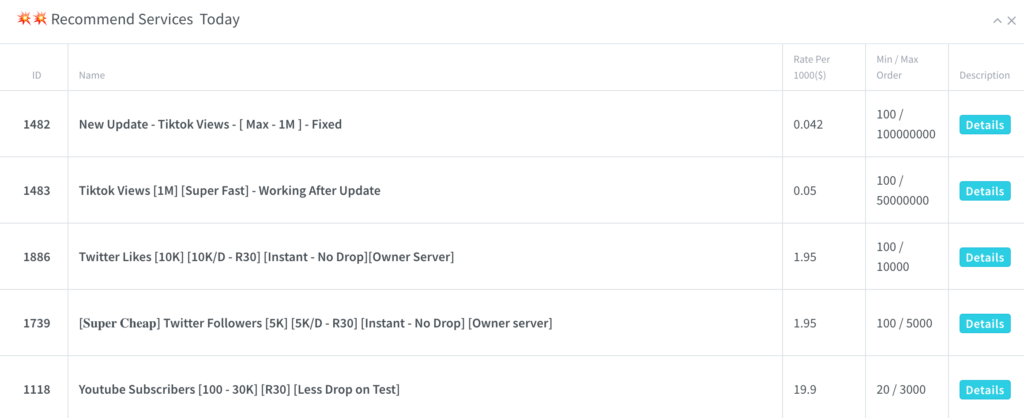 So, for example, if someone comes to your website, they can login and buy a service, let's say 1000 views on a YouTube channel for $20. And maybe on these platforms costs $15. After they buy, this order will be automatically fulfilled and you will be left with $5.
The thing is, you will be reselling social media services for a profit. Just like a middleman but dark industry services on a website you can't even add your own custom domain. Now let's jump into the next section of my BossPayz Review to find out how BossPayz works.
How BossPayz Works?: Demo Video
Now let's jump into the next section of my BossPayz Review to find out more about BossPayz pricing and upsells.
BossPayz Review: Pricing & Upsells
Front End Offer is the main software BossPayz which will cost you $19. For the front end offer the price you see now is available only during the launch period.
After the launch, which ends on the 23rd of June 2022, price will increase to $67, as they say. Also, the frontend access doesn't depend on any of the upgrades to work, it works fine just on its own BUT it is also limited.
Now, there are currently 9 upsells. You don't really need all of them to use Boss Payz, but they might come in useful depending on your situation and usage.

Now, I don't have much information about these upsells because they don't offer much, but as you can tell, there are a lot of upsells. And just thinking about buying all of them will cost you over $800 which is a lot and worthless at the same time.
BossPayz Review: Bonuses
So, as you probably expect, I don't like this product, I don't recommend it and I'm not promoting BossPayz. So no bonuses will be available for this product. Sorry! I could promote BossPayz and give you a bunch of tools from the vendor.
These vendors always give bonuses to affiliates because bonuses do work and most of the people buy a product from an affiliate that offers bonuses. But I can't give you more tools that are worthless.
They give access to previous products that they launched in the past, but as BossPayz is crap, so are those as well.
BossPayz Overview
| | |
| --- | --- |
| Vendor: | Jason Fulton |
| Product: | BossPayz |
| Launch Date: | 16.06.2022, 11 AM EST |
| Front End Price: | Starts at $19 |
| Launch Ends: | 23.06.2022, Midnight |
| Recommendation: | Not Really |
| Sales Page: | Stay Away LOL |
| Refund: | 30 Days Money Back |
| Niche: | Make Money Online |
Now, the sales page, it's a typical sales page from these guys, it's just a simple product hyped up through marketing and misleading sales page. The software works but it's crap and basic and they make it sound like this is the next big thing to make you a millionaire.
Plus all the income screenshots are pretty much from these guys selling software products online, like this one, and promoting other people products and making affiliate commissions on Warrior Plus.
I don't like the way they market this product and the product overall. Now let's jump into the next section of my BossPayz Review to find out more about BossPayz features and benefits.
BossPayz Review: Features & Benefits
So, the bold claims that you see below are what they are saying about BossPayz. But in my opinion these are just hype.
Brand New BossPayz Income App – Value: $997
1-Click 'Import-n-Resell' Technology – Value: $497
BossPayz Mobile Edition – Value: $497
Mastermind Community Group – Value: $297
Detailed Step-By-Step Training – Value: $197
World-Class Support – Value: PRICELESS
FREE Bonus #1: – 2k A Day LIVE Masterclass – Value: $1,997
FREE Bonus #2: – $1M A Year Blueprint – Value: $197
FREE Bonus #3: 30-Second FREE Commissions – Value: $297
FREE Bonus #4: Super License Rights To 3 Of Our BEST, Most Profitable Offers – Value: $997
FREE Bonus #5: Discount Coupon – Value: $997
FREE Special Exclusive: ​BossPayz 10K In 24 Hours Edition – Value: $2,997
Get Results Or Get Paid $300 – Priceless!
365-Day Money Back Guarantee – Priceless!
When you see the value for each individual feature and you add that up, makes you go crazy…The value for this product is $10.000 and they sell it with $19. Seriously?
And let's not talk about other affiliates that promote this product and they also give you bonuses worth millions of dollars. This makes you laugh!
Is BossPayz Legit?
It's legit (ish) but it's crap! Like, I can't really say that is not legit. But the marketing of this product is misleading. False income proof on the sales page and fake testimonials. I hate that. And this won't make you a millionaire overnight. You may not even make a cent.
And based on what profile this vendor has on Warrior Plus, as you can see below, I don't recommend it. All his previous products reviews are under 2 stars, which is really bad.
An indication that this vendor cannot be trusted.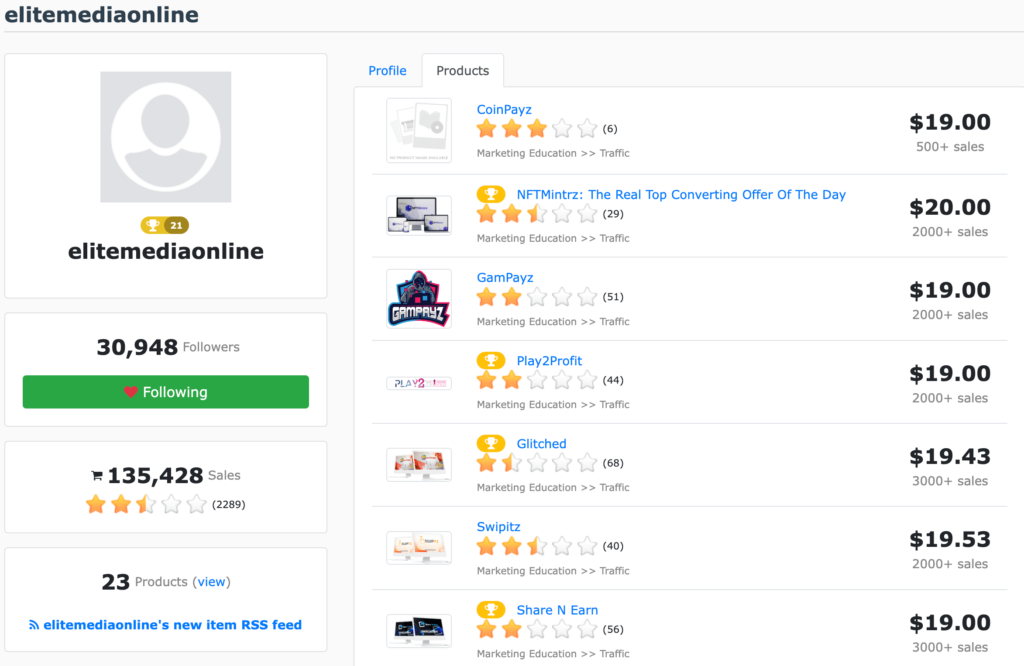 BossPayz Alternative
Affiliate marketing is, in my opinion, the best way to make money online. You don't have to create your own products or softwares, you just promote other people's products and earn commissions when someone will buy that product through your link.
It's a great business model to follow and I do this for a living. So if you are interested in a legit program, from a trusted person, that will teach you affiliate marketing I highly suggest you check out 7 Figure Affiliate System.
I've done a review, you can check it out here. This is one of the best affiliate marketing programs I've came across in 2022.
The Final Verdict: Is BossPayz Worth It?

No, BossPayz is not worth it! This is a simple tools that allows you to create a landing page, filled with services that you can sell and we are talking about black hat services.
Do you really want to sell TikTok views and YouTube views, services that are illegal and banned on these platforms, on a landing page that you can't even have your own custom domain, you can't get free traffic and rely on paid ads? I think not.
Yes, there are a lot of people that buys these services because they think if they buy YouTube views or likes, they will grow the channel faster. Which in most cases, these services fail.
Just stay away from these guys…they sell shiny objects every 4 weeks.
I hope you find my BossPayz Review helpful. If this is a product that you're interested in picking up then click the buttons on this page and get BossPayz with my free bonuses.
BossPayz Review: Frequently Asked Questions
Why Will This Work For Me?
No, I can guarantee that this won't work for you, me or anyone else. Those testimonials from the sales page are pretty much fake, in my opinion.
Is There A Money Back Guarantee?
Yes, you are 100% covered by a 180 day money back guarantee. But, from my experience and from the people who bought these kind of products from these vendors, they haven't received refunds or even customer support.
Are There Any Monthly Fees?
Right now, no! They've eliminated the monthly fee for the special introductory launch period. But, even if they say the price will increase, it's just fake scarcity. The price will be the same, forever.
Thank you for checking out my BossPayz Review. I'll catch you up in my next review article. Until then, keep your money, stay safe and bye for now!