Droperts Ecommerce is for you if you're looking to start a profitable dropshipping store but you lack the necessary skills to give your store a branded look; create a custom logo; pick winning products to promote; or maybe you're just overwhelmed by the tech part of it. "Don't worry," says their overview video. "Droperts has an expert team that will create a complete branded store for you. We will create a logo for your store. We'll select products that'll sell like hotcakes."
"We'll add the products in the niche you'll be interested in," it continues. "We will do the marketing for your store. And we will also handle the sales and returns for your store. We will take care of everything and you don't have to invest your time into this business at all. We will make sure that your store complies with all legal requirements and runs smoothly. We've now worked with more than 5,000 entrepreneurs, opening thousands of stores over the years."
"All of them are managed by Droperts. And importantly, all of the stores are generating a huge number of sales each month. Our prices are very competitive if compared to the quality of service we provide. So if you are interested, feel comfortable with placing your order with Droperts and start making money today." Um, whoever wrote this slide deck does not speak English for their first language. And then the female voice who was reading it sounded more like an AI voice generator than a real person.
If that doesn't scare you off, here's the scoop. Cost is $1,450. Which also makes me think this company is overseas because that's super cheap for a done-for-you service like this. Their footer has a "USA Office" listed as Pittsfield, Massachusetts, so maybe they're headquartered in a different country? That's not necessarily a bad thing, but I guess what I'm wondering is, is the store they're gonna build for you gonna have that same Someone in The Philippines had to have made this vibe?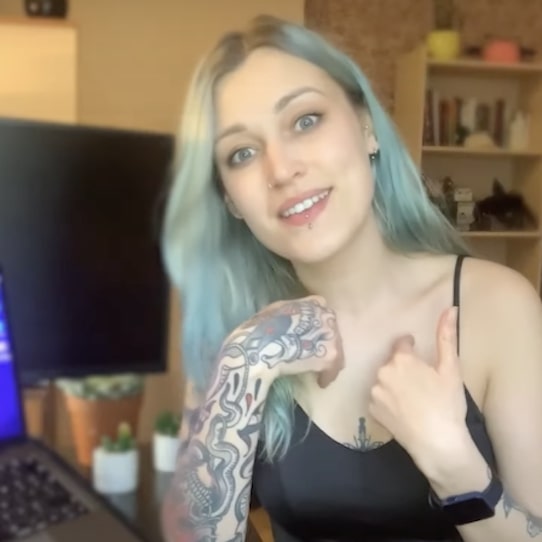 Nonetheless, if you do decide to move forward, there's a few other things you should know. One is that Droperts does a rev share. Meaning, they'll take a cut of the net profit each month. On top of that, you'll need at least $500 to $700 to run ads with. You'll likely start out on Facebook and Instagram, possibly moving to TikTok depending on your products. Ideally you'd begin making sales from that initial, call it, $600 in ad spend, and then you can use the profits to dump back into ads from there on out.
Droperts asks that you give 'em up to three weeks to get your store dialed in. They'll manage it, ongoing, for as long as you want 'em to. I'm assuming, if you wanna take the reins yourself, you'd no longer have to chop the profits with 'em, but you'll need to double check that. Till then, it sounds like they'll wire you your cut at the end of every month. Interested? If so, they're asking you to book a free "Consultancy Call" over on their website, Droperts.com. There, you can look at some example stores they've done in the past.
What are people saying? "Droperts is the best decision I've made this year," this one dude says. "They don't just help you start your own business; their service is top notch. If you're looking to take your business to the next level? Then I recommend using them. They can help manage your store to scale to 5- or even 6-figures. The quality of their work impressed me right off the bat. They really know store design and ads that sell." Why do I feel like they bought that review off of Fiverr though?