Tamara Tee will teach you how to sell Amazon FBA products online and generate passive income of at least ten grand a month, without any tech skills or prior experience. Work where and when you want. No boss, no schedule. You don't need to hire any employees. And, unlike traditional business, it won't take years to make money. Too good to be true? Perhaps. Read on for my FBA Winners review.
Tamara Tee is married to her husband Palmer. They are both from Vancouver, Canada. She worked a corporate job for ten years and hated it. Today she has multiple seven figure ecom stores. She's done four million-plus in sales in the last two years alone. She keeps about twenty-five percent of that. It's enough to pay for her dream home. Drive her dream car. Vacation with her family every two months. And now she's teaching hundreds of others to do the same.
The overview of Tamara's process is as follows. You pick a product you can buy for cheap and sell for more than what you paid. You go to Alibaba, buy it in bulk, and ship it to Amazon. You list it, market it, and when someone on Amazon.com buys it from you, Amazon handles all the fulfillment and customer support; and you get paid. It's Business 101. Buy low, sell high. Amazon FBA just makes it a whole lot easier.
But figuring each step out yourself will cost you time and money. What product should you sell? What profit margin should you aim for? What about labeling? How do you actually get it to an Amazon warehouse? How do you list it? Do you need reviews? How do you push it to page one of Amazon when someone searches for it? And a million other things.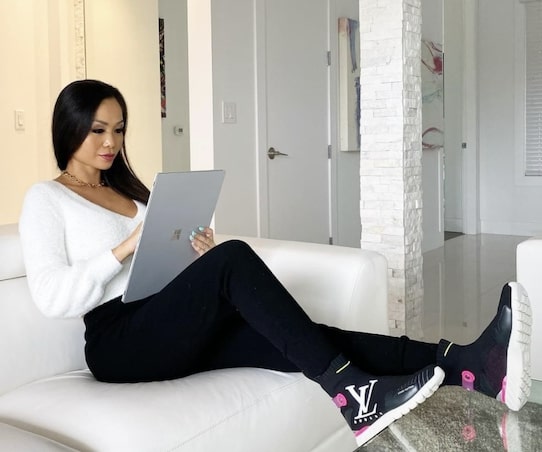 "Bottom line is, you need help from experienced Amazon FBA sellers to get you from point A to point B so you can make money faster and easier," Tamara says. Inside her FBA Winners course, she'll give you a product verification checklist that tells you whether or not your product will be profitable before you risk a penny. She'll also help you pick a product that's unique so it's easier to sell. You'll learn how to launch your product to Amazon's first page so it's seen by millions of potential buyers. This is done via Amazon PPC ads. Finally, how to scale up.
Interested? Book a strategy call with Tamara's team. They can answer questions and give you a roadmap to your first five figure month selling on Amazon. At the end of the call, if you're a fit, they'll invite you to join their coaching program. FBA Winners costs $1,997. Pay plans are available upon request. There was no mention of a refund policy of any kind. Tamara seems legit and already has a decent amount of testimonials from FBA Winners students.
My only objection is the business model itself. It's pricey. In addition to Tamara's course fee, the general recommendation is to have at least seven grand set aside for your first batch of products, software, tools, marketing, ad spend, and so on. And that's on the low end. You could easily be ten, eleven grand in the hole before your first sale. And what if it never comes? Or say it sells like crazy. Won't everyone just copy it? Click below. Compare it to what we do before you leave.