Most financial advisors are living ten years in the past. They think the answer is to drive and meet a bunch of prospects face-to-face. Maybe if they're lucky they'll close one. After that, it's more networking events. Seminars. Schmoozing at dinners. Grinding out referrals. And for what? To be chained to your desk all day? Meanwhile, savvy financial advisors are teaming up with Financial Leads Academy to attract ideal clients online, on demand, that they can serve from anywhere in the world.
If you're a financial advisor that's been negatively affected by the pandemic, if you know you need to take your marketing and service delivery online but aren't quite sure how, Financial Leads Academy can help. They're running digital campaigns that are getting qualified people on the phone who need to get a will and a trust done ASAP. They have attorneys who can fulfill for cheap. So where do you come in?
They need financial advisors who can act as a personal concierge for these prospects. You will need to sponsor the ad sets that are being ran on social media. Targeted audiences will see them in their feeds. These will be people who are actively looking to get these legal documents done right now. Motivated buyers pleasantly interrupted by a compelling ad that speaks directly to a problem they need solved.
They'll click over and watch a carefully crafted video presentation that speaks to the pain of not getting their will and trust handled immediately. A certain percentage will book a call to get the ball rolling. You'll hop on the phone with them, gather the data, collect all the facts, documents, etc. You'll take all of this and plug it into some sort of artificial intelligence thingamajig.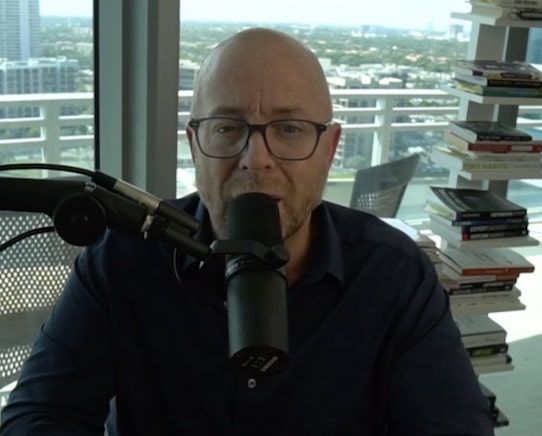 The A.I. will then produce a plan for the client. The plan will be approved by a real lawyer local to the client's area. You cannot, as a financial advisor, get cut in on the actual legal fee charged to the client. Where you make your money is no different than how you'd do it offline: you go over everything with them, help them execute the changes of accounts, conduct a portfolio review, assist in getting them new insurance, and whatever else needs done.
"We're very excited about this," says Financial Leads Academy partner and Chief Marketing Officer Terrance McMahon. "We're looking for quality individuals that have a clean sales record. We're looking for people that know what they're doing and can bring real value to these clients; they're good clients and we want them taken care of. We want people that have a successful sales record that can convert quality leads."
"These are very viable leads. We want the right person to be on the phone with these clients, that understand that there are important strategies that need to be implemented before and after their plan is done. We want the right people on the bus," he adds. "So that's the lead that we're talking about. That's the person that we're positioning you to be the mentor, the planner for, and to help them in their journey." If you want to be a part of it, book a call with their team. No mention of what it costs to join though.