Tatiana James put out a YouTube video on how to build an ecommerce business with no budget. "That's right," she says, "we're talking about print on demand dropshipping. Where you can sell things like sweatshirts, hats, socks, iPhone cases, all kinds of different merch, on your website. Without ever having to source anything, without ever having to speak to a manufacturer, place an inventory order, or fulfill orders yourself." Scroll down for her print on demand blueprint.
So why's print on demand so intriguing? Well, it's a great way to get into ecom if you're low on money. Unlike with Amazon FBA, for instance, you don't need to risk thousands of dollars up front to order products that may or may not sell. With POD, you only pay for the product after someone buys it. Tatiana did it years ago, to compliment her existing private label brand. She chose inspirational t-shirts, tank tops, and baby onesies. She also helped her husband, Stefan, sell POD t-shirts for his Project Life Mastery brand.
While she no longer does it, she says it's super easy to launch, too. You just set up your own website and send traffic to it. That's it. As far as who you partner up with to fulfill your orders, Tatiana recommends Printful. It's a white label dropshipping company; completely free to use; they can ship products worldwide; they can handle printing, embroidering, and engraving on over three hundred premium quality products; and they can connect with twenty different marketplaces, such as Shopify, Wix, or whatever you decide to go with.
In the video, she shows off some sample products she ordered from Printful: a super soft hoodie, a hat, and some shorts, all with a cute little "be kind" logo she had added to them. I must say, the quality looked outstanding. With Printful, there are no order minimums, which is another bonus. Also, they have a built-in design center that's really easy to use, even if you're not very techie. Obviously, you can use them just to order something cool for yourself or someone you care about, too (you don't have to use them solely for POD).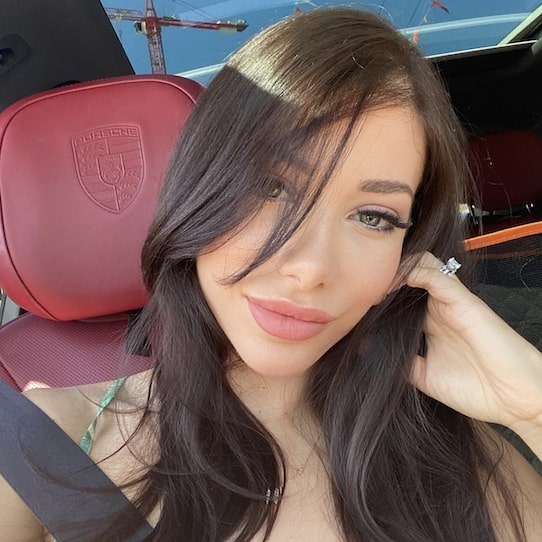 You can head over to Printful and look around. As you'll see, you're not limited to just clothing. There's face masks, duffel bags, jewelry, throw pillows, key chains, beach towels, aprons, you name it. Printful has warehouses all over, which helps cut down on ship times. If you want custom branding, like for your packaging and inserts, they can help with that as well. Needless to say, Tatiana's a fan. But then again, she's also getting paid by them, so just take that into account. Also check out Printify, CustomCat, TeeLaunch, Gooten, and others.
If you roll with Printful, though, follow along with Tatiana, as she shows you how to design your print on demand products using their configurator. If you're looking for the best print on demand course, Rachel Rofe's Low-Hanging System is by far the most popular. She prefers Etsy, by the way. She's also got quite a few solid YouTube tutorials and blog posts you can check out for free as well. If you're thinking about investing your hard-earned money to have Rachel mentor you, you'll want to read our review first.
Wait, what could go wrong with print on demand? Well, say you do set up your own store like Tatiana suggests. The biggest hurdle is traffic. How do you get actual buyers there, without cranking out content all day, or without spending more on ads than you make per sale? It's not easy. So say you do it on Amazon and/or Etsy, where the shoppers are already provided for you. Okay, but now you gotta worry about all their fees and rules and headaches that come with playing on their turf. Perhaps you should click below and learn more about what we do.