John Thwaites says, if your day job is robbing you out of the best years of your life, if financial freedom is slipping away, it's time to do something about it. He knows a beautifully simple way to create wealth. The kind that ends your money worries and gives you back your time. It has to do with starting your own online business. Which you can think of as an automated machine that works round-the-clock to generate income for you. If you're skeptical, read on for my John Thwaites review.
"If you're serious about creating financial freedom in your life," John says in his YouTube ad, "I can help you acquire the skills you'll need to start earning online." Apparently, he has three free videos he'd like to send you to get the ball rolling. Easy, painless, no obligation at all. There is absolutely nothing to lose. Hit the blue button and tell him which email address he should send them to. Unsubscribe at any time should you ever lose interest.
"Included in these videos is a plan, your plan, to start moving toward the financial freedom you dream about," he continues. "You can watch these videos whenever you choose and as often as you'd like. You're gonna seriously love what's included because, in video one, you'll learn about the ultimate lifestyle business and how you can generate income streams that flow directly into your bank account automatically."
John claims you'll see commissions, deposits, trickling into your bank account, month after month, for years to come. Also, there's training on ecommerce. How to quickly build your own store, source products, win customers. Anyone can do it, no tech skills necessary. Last, you'll discover how to build a business around your passion. Enjoy the deep satisfaction that comes from doing something meaningful with your work.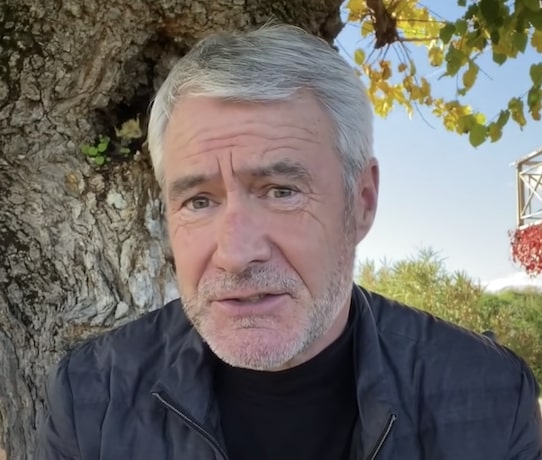 These three videos are what took John from sixty-two-year-old woodworker to full-time digital marketer in a little under a year. "Clearly you don't have to be young or have technical or business experience to start earning online," he says. "Click the blue button below to receive the free video workshops that'll come through to your inbox straight away. All of this is simple to do, even for those of us who know nothing about tech."
When you do that, you'll be introduced to Stuart Ross and his company, Six Figure Mentors (SFM). John Thwaites is an affiliate for them. He wants you to join through his link so he can earn one of those juicy commissions he was telling you about. All fine and dandy. Until you take a closer look at Six Figure Mentors. Then you realize that, by the time you buy all of their upsells, you'll have a small fortune invested in a business model that some say is a pyramid scheme.
I'm just summarizing what's online. The consensus is, the vast majority of Six Figure Mentor students who are getting results are only doing so by reselling SFM (like John here). Would anyone join if it weren't for the business opportunity attached to it? The internet thinks not. The internet believes SFM can't decide whether it's an MLM company or a legitimate affiliate marketing company; and that indecision is costing them their credibility. What do you think? Would you feel good about promoting such a program?