Jack and Michelle Bosch are the husband and wife duo behind Land Profit Generator, the number one incubator of land flipping businesses in the country. Are they legit? Can they help you build, grow, and scale your own land flipping business? How much does their program cost? Read on for my Land Profit Generator review.
First, what is land flipping exactly? Jack says it's a method he and Michelle developed years ago where they go and find people who no longer want their pieces of land and they buy it (or put it under contract) for as little as five to twenty-five cents on the dollar. The sweet spot, value-wise, are plots of land worth anywhere from $5,000 to $200,000.
Next, they turn around and sell the land using one of two strategies. Either wholesaling, where you're connecting seller with buyer and taking a sliver to deliver, without risking any of your own money; or via seller financing, where you actually create cashflow from land flipping. To date, they've done more than 4,000 deals.
What are the advantages of land flipping? It's everything you love about real estate without the complexity, the Bosches say. Imagine making 700% returns without tenants, toilets, termites, or trash. And unlike houses, land flipping is a blue ocean opportunity; why not make the same or more with a fraction of the competition? You don't have to use any of your own money or have good credit. It's fast. Beginner-friendly. You don't have to see the land in person. What's not to like?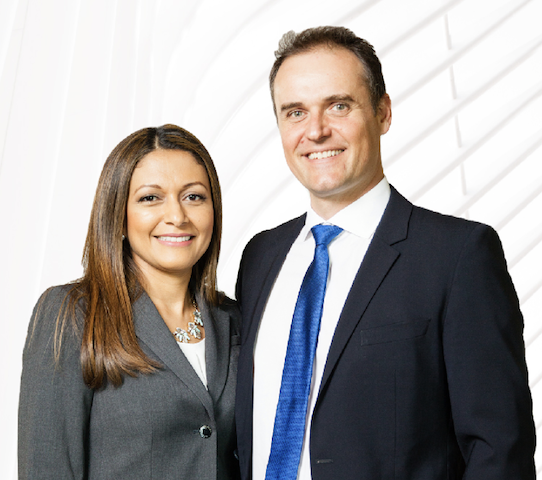 Why would people want to sell their land? Any number of reasons. They get sick of paying property taxes and maintenance costs (mowing lawn, spraying for weeds, repairing fences, etc.). The land is not creating them any cashflow, hasn't gone up in value much, and they're sick of holding it. Life circumstances have changed. Divorce forces a sale. An heir inherits it and doesn't want it. Someone had planned to build on it, but changed their mind.
Who would want to buy the land? Home builders. Investors who believe it will go up in value. Future retirees who will build there one day. Recreational buyers who want the extra land for play (four-wheeling, dirt bike riding, camping, hunting, etc.) or storage (cars, campers, machinery, etc.).
How do you find, contact, and persuade both parties? Jack and Michelle developed a software that integrates with both list services and mailing houses; you press a few buttons, and boom, direct mail goes out to the top prospects in the counties you chose. Roughly 3- to 10% will call you back. Make them an offer (their proprietary software will suggest a range). Come to terms. Give yourself six weeks, in the contract, to find a buyer; then go do so. Once again, their software will assist.
Land Profit Generator will fill in the gaps and provide you with the tools, resources, and support you need to do your first land deal and scale up from there. Jack and Michelle affectionately call it "the Harvard of land flipping." The cost is $2,497. Or $997 today and three monthly installments of $549. After four months, you'll have to pay $197/mo to continue using their software.
I have three objections. One, if the hardest part of this is finding deals, and they've developed a software that does most of the heavy lifting, why share that with us? Why not just do the deals yourself? Two, how much margin am I going to lose to direct mail and marketing campaigns? Three, if these deals take months to finalize, would I lose interest? I'm just thinking out loud here.