Boris Azihuwa went from being a broke student, working several jobs, to making multiple five figures per month and finally obtaining his dream life. Now he travels the world, drives a nice car, and even bought himself a new crib. So how'd he do it? Amazon FBA? Shopify dropshipping? Forex? Network marketing? Nope, none of the above. In fact, it's an untapped business model that nobody's talking about. So what is it? And is this Boris guy even legit? Read on for my Monetization Agency review.
This mystery business is pretty much perfect, Boris says. You can work on it part-time, from home. You can make a lot of money and yet you don't need equipment, inventory, or employees. It's not very competitive. It's scalable. You add lots of value to the marketplace. And it's not super expensive to get started. Boris stumbled upon it by accident, when he realized local businesses have all this foot traffic, but no way of following up with people once they leave. Like, to sell them more stuff or ask for a review.
This missing communication path, between local businesses and their customers, has always been a problem. So what Boris does is he uses simple software to help these businesses (think bars, restaurants, salons, amusement parks, etc.) fix this issue. "I build them a VIP customer list they can contact any time directly on their smartphone," Boris explains. "The customers then get great deals and offers sent via email or text or PM. It's like free advertising, which means more revenue."
"Our job is to simply be the middleman who creates this valuable connection between local businesses and customers," he continues. "And since every local business has periods where there are hardly any walk-ins, and therefore, very little revenue coming in, what we do is help them fill those days with more revenue. Now say a local business owner makes an additional four thousand dollars a month through this service; do you think they would pay you five hundred a month? Of course they will."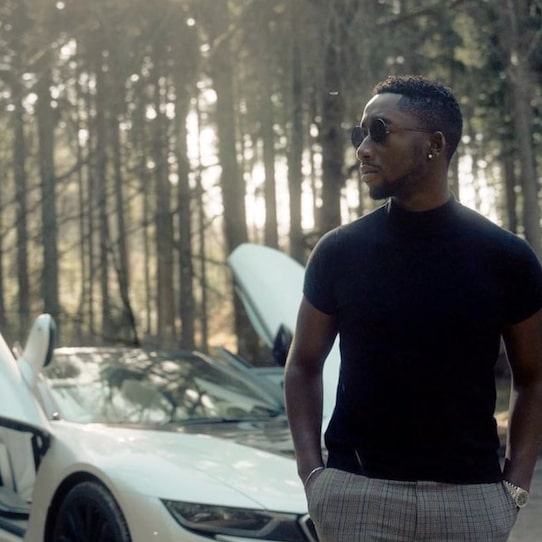 Okay, but how do you get people on this VIP customer list, right? Boris hooks his clients up with QR codes they can display and have their customers scan in order to get a free gift. When they do, it opens up a Facebook chat that can be automated to deliver the free gift, ask for a review, provide time-sensitive deals, and more. "We are producing a win-win situation," Boris says. "In fact, a win-win-win situation. Because, think about it. The local business wins, their customers win, and so do you."
Boris shares a case study where he offered this service to a pub in his city. The QR code promised a free shot for anyone who scanned it and signed up. So far, about two hundred and fifty people have done just that. Now the bar owner can, with the press of a button, incentivize those two hundred and fifty or so patrons to stop in during otherwise slow periods, or leave a review on Google, or anything else they come up with. Pretty cool, right? And it's allowed Boris to earn life-changing money.
In his first full year of offering this QR code monetization service to small businesses, Boris scaled all the way to thirty grand a month in income. Want to follow in his footsteps and tap into this blue ocean opportunity? Boris is willing to teach you everything he knows, as well as provide you with templates, tools, daily Facebook support, and four live coaching calls a month. You'll have to book a call with Boris' team to find out how much the QR Code Monetization Agency Mentoring and Partner Program costs. Only thing I dislike is the face-to-face selling.