Courtney Foster-Donahue can help you grow your audience and revenue at the same time. Instead of building your email list by offering people something for free, she does it with Pocket Products. Teeny-tiny digital products, that is, that can be made in a matter of days and sold inexpensively. This way, your list is full of actual customers. You can then sell them higher priced programs, coaching, and services later on. For Courtney, this shift in approach was worth multiple millions in revenue.
Pocket Products will work for any type of business. Local or global. Offline or on. Product or service-based. And obviously coaches and consultants would be perfect. It's for you if you're sick and tired of slow, low-ROI methods; if you're ready to swap out lead magnets for real revenue; if you're thinking about creating a course, but not sure if it'll sell; or, if you just need a quick cash injection.
Courtney's Pocket Products workshop will teach you how to come up with the perfect Pocket Product idea; take that idea and turn it into an easy-to-market digital product; make it mouthwateringly irresistible; how to do all the techie stuff so you can sell it hands-free; how to get in front of those who need it the most, even if you don't have money to spend on ads; and much more.
Pocket Products comes with a Five Day Gameplan so you can launch in under a week; a Sales Page Template to convert browsers into buyers; The Diamond Rule, Court's proprietary system for making these products must-have; her Four Phase Launch Process to ensure you get sales; a Launch Checklist to take the guesswork out of going live; as well as Tech Tutorials so everything runs smoothly.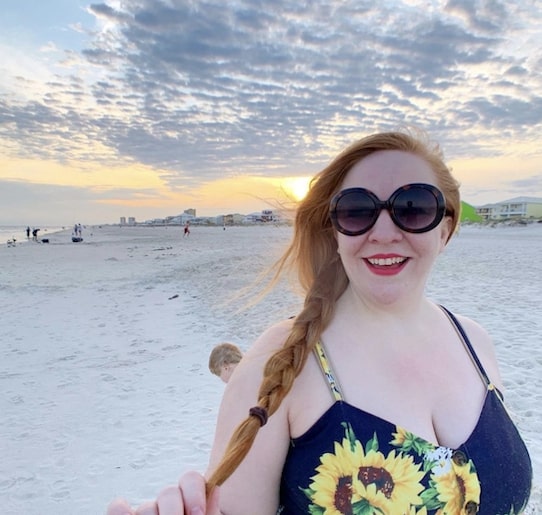 Think it won't work for you? Think again, Courtney says. Pocket Products has worked for niches such as parenting, network marketing, photography, videography, outdoor hiking, personal training, life coaching, Bible studies, nail salons, and more. Pocket Products costs forty-seven dollars. There are no refunds. If you buy, you'll get instant access. You can log in and go through the material in a couple hours a day for five days straight. Or binge, and knock it all out in a single day. Your choice.
I like Courtney, her awesome alliteration, even the concept of Pocket Products. I can see it working well for high-level digital marketers. I'd be a little concerned about Pauly The Plumber pulling it off though. I'd also be curious to know more about her organic launch strategy. Are you spamming your personal Facebook feed to get sympathy sales or what? And if you're only charging, say, twenty-nine bucks, what happens once you've tapped your warm market and only made a handful of sales? How's a hundred and forty-five bucks gonna change your life?
Now, if you're running Facebook or YouTube ads, different story. You can drive traffic at scale. Those itty-bitty sales are a game-changer if they cover even some of the overall spend. Let alone all of it. So yeah. I can see the value here, but more so for the internet marketer who already has some momentum. For everyone else, check out the resource below. It's perhaps a more practical way to get some extra monthly money coming in.