Twin brothers Rasmus and Christian Mikkelsen are the founders of Publishing Life, an education company that teaches you how to make money publishing books on Amazon. But can you really go from nothing to complete time and financial freedom using their system? "Indeed," Christian claims. "It's really not rocket science. Anyone can follow these steps and make it happen in less than one year. Male, female, no money, doesn't matter. Here's what you do."
Believe it or not, step one, Rasmus says, is to go get a job. Because even though self-publishing ebooks and audiobooks on Amazon is (what they consider) the number one business you could start, it's still not gonna make you money instantly. Plus you'll need some startup capital to get things going. So go be a waiter and get some fat tips or find a sales gig, something where you can accumulate cash as fast as possible. Live lean, save as much as you can.
Step two, Christian chimes in, is to now launch your side hustle. Yes, there's lots of good ones out there. Amazon FBA, Shopify dropshipping, remote closing, automated credit repair, affiliate marketing, coaching, consulting. But again, they believe publishing digital books on Amazon and Audible takes the cake. It's more affordable, there's way better margins, and less competition. At least, according to the Mikkelsen twins. For the record, I strongly disagree, but hey, that's just me.
Anyways, step three, not surprising, is to invest in training so you don't make mistakes. Gee, didn't see that one coming. Just so happens, Rasmus and Christian sell a course called Audiobook Income Academy (AIA) on their PublishingLife website. Cost is two grand. Or you can break it up into three installments of eight hundred dollars, spaced thirty days apart. They do have some sort of profit guarantee, but you gotta jump through quite a few hoops to qualify.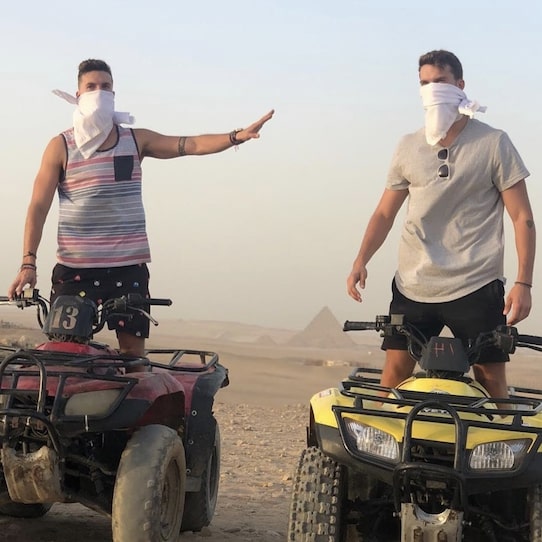 "Show me someone who's successful who hasn't bought a course or hired a mentor," Rasmus rants. "If someone says you can just get the information for free on YouTube? These are people that are not making good money. Understand what training and coaching is. It's help from people who have done it before, giving you the tools, the resources, the community, connections, telling you not only what to do but what not to do. So it's disturbing when people tell you to not invest in training."
Okay, so say you plop down two K to buy AIA. Now what? You're gonna learn how to either write a book yourself, and then narrate it, and then design some cover art for it; or, more likely, you'll learn how to hire a ghostwriter, a voice over actor, and a graphic designer, get the entire audiobook (plus or minus ebook) created for you; and then list 'em on Audible and Amazon, optimize them, market them, hopefully start making some sales; and then rinse and repeat from there.
It's really a volume game, the Mikkelsen twins explain. To get things rolling, you might even start with low content publishing, which is just books that have little to no text or images. Journals, planners, recipe books, et cetera. Or maybe you go straight for the jugular with an Ultimate Guide To Keto audiobook. You've got lots of options. But the point is, you can't live that Amazon Publishing Life without publishing anything, right? So get in, get busy, and punch your ticket to freedom. Or, perhaps there's a better business for you, like the one below.