Marisa Peer says, if you're making a career change, why not do something that changes lives? And, in the process, change your own? She suggests hypnotherapy. Specifically, Rapid Transformational Therapy (RTT), which she created. You can help others; work from home; pick your own hours; charge your own fees; and do something that makes your heart sing. Is the RTT course legit? How much does it cost? Read on for my review.
So what is RTT, exactly? Rapid Transformational Therapy is a technique Marisa invented to rival NLP. Think of it as practical neuroscience. "What happens is, if you use repetitive phrases and a particular voice and get the brainwave to a particular brainwave, you can bring about really really fast change," Marisa said. "People tell me about their problems and I'm like a detective, I'm looking for the cause of their problems."
"There's always a cause. Babies aren't born with fears or phobias or addictions. They definitely don't lack self-esteem. And they're not lacking in confidence. We acquire all of these things. So RTT, the first thing it does is find out why. 'Why are you like this? How did you get like this?' The second part is a bit like being a dentist; now we're doing extractions. We're removing that stuff, putting people back together again, only better. And the final part is giving the client a recording and wiring in the changes, hard-wiring, because it is a form of practical neuroscience."
RTT changes those neuroplastic pathways, from where you were and what you used to believe about yourself once, to what you're going to be. RTT shows you how to talk with yourself: how to have a brain that is a cheerleader, your best friend, your most devoted parent, your most supportive ally.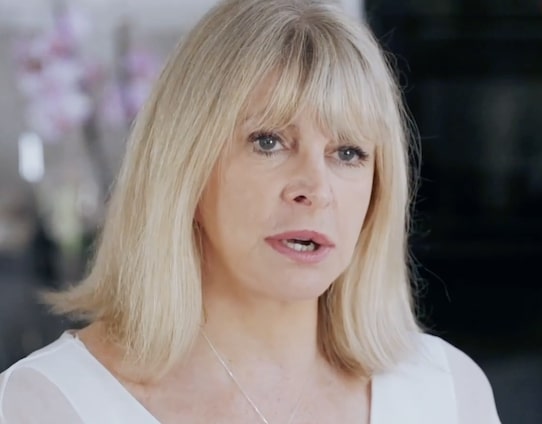 Marisa says Rapid Transformational Therapy is really 33 years of personal experience, learning what works, what doesn't, and delivering it to you in a very precise way so that you can't fail. Her RTT course will teach you all you need to know to make a profound impact in other people's lives and your own. You'll get three days of live virtual training with Marisa's team; a library of recorded therapy sessions, FAQs, and masterclasses; private and group mentoring; two live seminars with Marisa Peer; ongoing support, and more.
How much does the Rapid Transformational Therapy course cost? It's seven grand. If you do a pay plan, they'll tack on some interest. As a newly certified RTT practitioner, you can likely charge between $200 and $350 per session. Your break-even point, therefore, is approximately 26 sessions. Which brings me to my one and only objection.
Having a little piece of paper that says you completed a course on RTT won't, by itself, have people lining up (virtually) to work with you. So while it all sounds dreamy, I think you need to be realistic about your chances of actually turning this into a new work-from-home career. You'll need to have a plan in place to market yourself effectively. Will you have a website? What will it say? How will you get around your lack of experience in the beginning? How will you get people to the website? How will you close them? It's a lot to think through and even more to execute on.