Ripehouse Advisory CEO Jacob Field says, "If you're a property owner, investor, or have sixty thousand dollars, then I wanna show you how property investments can put you on the fast track to generating wealth for you and your family. You see, I bought my first investment almost twenty years ago. And now I have the benefit of hindsight. What I wanna show you is the exact system that I've used to exit the nine-to-five and walk away from a pretty high-paying job in Sydney by the age of thirty-two."
Jacob Field has helped thousands of Australians generate wealth via property investing. His focus is on simple, scalable, repeatable strategies. He believes he can help you retire early, in as little as eight years from now, even if you don't own a single property currently. All you need is sixty K in equity or savings plus an average Australian income. The key is to avoid dud or debt trap investments: properties with low growth, narrow appeal, and poor overall value add.
Inside his on-demand training, he'll show you how to structure high performance deals that make you money in four different ways. He'll talk about building what he calls a "forever portfolio." The kind that'll get you to your early retirement goal and produce lasting financial freedom. Next, you'll discover how to look across Australia and cherry-pick areas primed for above average returns over time. You'll learn the sweet science of property investing.
"I'll take you through the exact formula that we use to find these outstanding opportunities," Jacob says. "And then, once we find them, we have to determine, is this the right time to buy in this excellent location? Is the buying window open or have we already missed the boat? In making that decision, we take you through the drivers of hockey stick growth. This is the science, this is the buyer's behavior that we're seeing day in and day out. We'll show you the whole system."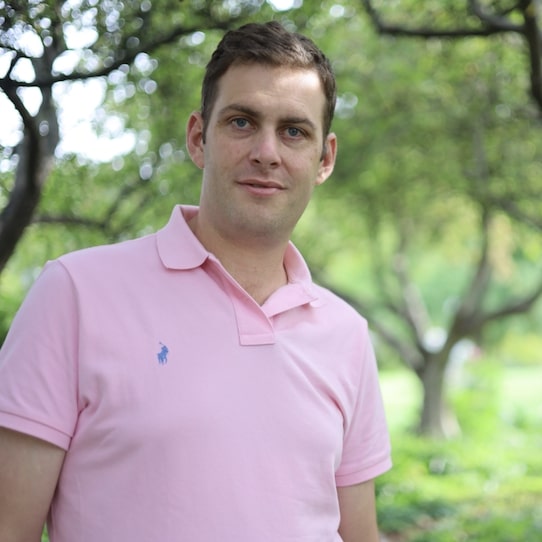 He adds, "And just so you know, when you apply this process, everything comes through a funnel and we are only left with currently thirty-eight locations that are meeting our minimum requirement. Then, once we've found this amazing location, how do we buy there like a local would? They know the areas to stay away from; we need to as well. Just so you know, to do this, we have a system on the ground. I'll show you how you can use this system yourself."
Next, matching the property to the area. Not forcing your strategy or budget onto the location. Jacob will reveal their professional thirty-one point due diligence checklist to make sure that the property is a sound investment grade property. "This is the end-to-end system," Jacob says. "It's ninety minutes of free on-demand web training. I made many mistakes in my property investment journey, and in this training, you'll learn how to avoid these and map a direct path to your exit the nine-to-five event."
Jacob calls the training his life's work. Everything he's learned in the last two plus decades of doing real estate transactions. He holds nothing back; all of his best bits will be served to you on a pretty pink platter. After the training, you'll be pitched an opportunity to partner up with Ripehouse Advisory. They provide nationwide property research, selection, reporting, and inspection. No word on what it costs to join their partner program. Apparently, it's by application only.