Sabri Suby believes, when it comes to advertising online, most people are lighting their money on fire. How come? Because they do ordinary crap. They run crappy ads to crappy landing pages which leads to a crappy offer. Then they wonder why they're stressed and starved for sales. Why their ad costs keep going up. Why their conversion rates are so low. And their income is nowhere near what they would like it to be. What's the solution? Read on for my Sell Like Crazy review.
A couple years ago, Sabri was pretty crappy himself. He started his business from a rented bedroom using an old computer that his girlfriend had bought him and maybe fifty bucks total. He would desperately cold call strangers hoping to land a new client. Slowly but surely, over the course of the next couple years, he discovered a selling system that changed everything. That led to an eight figure digital marketing agency; Australia's seventeenth fastest-growing company overall.
This lethal selling system was the most effective and hottest new way to turn ice cold traffic into high paying clients. Like clockwork. At wild scale. Sabri says it's working better than anything else online right now. How can he be so sure? Because it's not just him. Thousands of people have copied and pasted his exact system to flood their business with as many clients as they can handle. A whopping one-point-three-three billion dollars in sales has come from it.
That's spread across four hundred and sixteen different industries. So yes, it will work for your business. No matter what you're selling or to whom, Sabri has identified a universal formula that predictably and consistently turns total strangers into premium buyers. "And Christmas must have come early this year," Sabri says, "because I have detailed this new and unique eight phase selling system in my brand new book, Sell Like Crazy." Scroll down for details.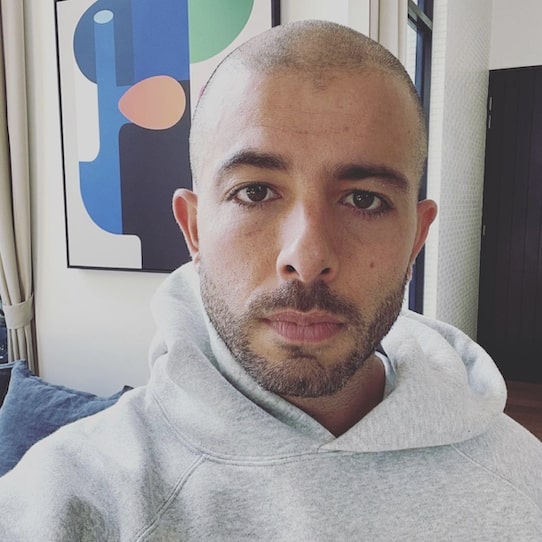 Upon release, Sell Like Crazy was ranked ninety thousand. Ten minutes later, it was a number one international best seller on Amazon. It retails for twenty-four dollars and ninety-five cents plus thirteen dollars for shipping and handling. But today Sabri wants to send you a copy for free. He'll pay for the book. All he asks is that you help him out and chip in for the shipping and handling. Doesn't matter where you live. Anyone can order from any country.
"And listen," Sabri rants, "most business books suck harder than a Dyson. But mine doesn't. It's got thousands of five star reviews from people in every corner of the earth who have used it to get more clients. But you're probably wondering why I'm handing these little bad boys out like ice cream at summer camp. Two reasons. One, to send the elevator back down. And two, to put my best foot forward and demonstrate I can help you by actually helping you."
Verdict? It's a King Kong-sized yes for me. Pun intended. I'm going to buy this book and I think you should too. Just watch one Sabri Suby YouTube ad, click, and go through his funnel. It's clear he's a marketing master. Surely in three hundred and forty-eight pages of his hardest-hitting, business building gold, you'll learn something that will help you recoup the cost of shipping and handling. Will there be upsells? You betcha, but no one's forcing you to buy them.