Max Horenstein has a question for you. What if you could make money from real estate without owning any property? Sounds ridiculous at first, he agrees. But here's the thing. If you're not sitting on hundreds of thousands of dollars, it's gonna be hard to get anywhere with traditional real estate investing. And even if you do have that kind of capital, you'll still have to borrow money at some point—and in today's market, with the fed cranking up interest rates, that's pretty risky.
"And that's why there's never been a better time," Max explains, "to learn an innovative new concept to start building your real estate empire. It's called Airbnb arbitrage. Now, what makes this opportunity even more compelling is that the events of the last three years have caused a ground shift in how and where people both work and live. And, as a result, the short-term rental market is growing exponentially. This is a virtually untapped blue ocean opportunity. The time to get in on this? Is right now."
Once the big players get in the game, it's too late, right? So what's the solution? Watch a bunch of YouTube videos from dozens of different Airbnb experts? Try to piece together a plan of attack, follow through on said plan, then realize, six months later, some steps were missing? Or just work closely with someone like Max who's already got it down to a sweet science? Not to toot his own horn, but he's already helped hundreds of others use Airbnb arbitrage to get to $10-, $20-, even $30k a month.
And many of them, because they put systems and staff in place, are only working a handful of hours a week on this business. They're able to manage their entire portfolio of short-term rentals remotely. All thanks to Max's Arbitrage Accelerator Program. "It's a great way to break free from your 9 to 5, and then, if you've got bigger dreams," he says, "you'll actually have the cash flow to start building your very own real estate empire. Now let me tell ya a little more about how it works if you join."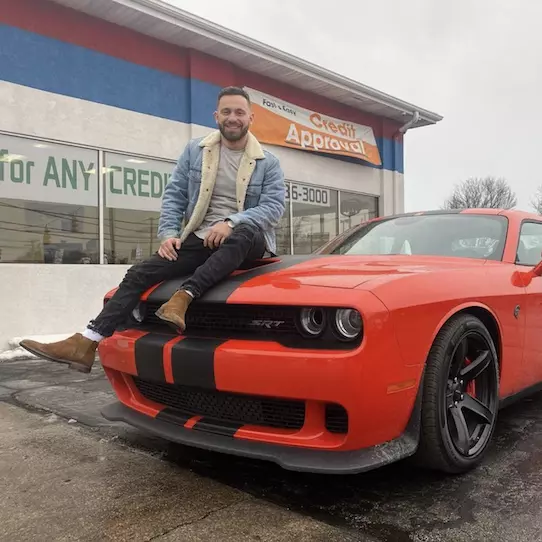 The first order of business, is Max will help you identify the exact properties in the right markets that are in high demand for short-term renters. Properties that'll build your cash flow machine. Second, he'll show you how to get these landlords to sign a legal document granting you permission to list 'em on Airbnb. Next is automation and systems, so you're not having to show up yourself to let people in and answer their calls at 2 a.m. and wash their filthy sheets when know some dude just got done stuffin' the muffin on 'em.
What else? Max'll teach you his pricing strategies to maximize bookings and rates in all seasons. "I'll hold your hand through the entire process until you're up and running," he promises. "You'll get one-on-one support, access to our proprietary software and tools, such as our market research calculator, where you just plug in your basics and it instantly spits back the cash flow potential to greatly simplify your decision-making process. No one else out there, not one program offers the level of support that we do."
Combine that with Max's personal experience of taking his own Airbnb arbitrage business from zero to nearly $40k a month in a little over six months, and he believes his course is on another level compared to what's out there. He doesn't say what it costs. You'll have to apply to find out. My only two concerns would be, one, is it really that easy to get landlords to agree to this? Like if they were open to it, why not just do it themselves and make way more money? And two, isn't it still gonna take tens of thousands of dollars to furnish these places and pay for cleaners and handymen and an assistant or two?