Billy Gene says Facebook and YouTube are the new radio, print, and TV. It's just that the ads you run on them are way more affordable. To maximize your return on investment, though, you need to follow a proven formula. Billy suggests his S.S.S. Method. What is it? How does it work? And what's he selling this time? I'll answer all that and much more in my Geneius Advantage review below.
The first S in the S.S.S. Method stands for Stalking. You want to show your ad to people who are most likely to buy. So ask yourself: What do they look like? Who do they follow? What events do they go to? Where do they hang out? What do they watch? Then, when you do your ad targeting on Facebook and Google, simply put in the answers. You can even layer demographics and interests. For example, men, ages thirty to forty, who watch Shark Tank, read Forbes, and live in California and Florida.
The second S stands for Solve. Ask: How will I get these people's attention? Well, what's the biggest problem that they're facing? Identify that and then offer to solve it. The third S stands for Sell. One of the easiest ways to convert prospects into customers is to run ads with time sensitive discounts for those with upcoming birthdays, anniversaries, who just got a new job, had a baby, anything. You can find these life events with just a few clicks inside of Facebook.
Imagine the possibilities, Billy says. To get in front of would-be buyers for your own business (or as a service you could offer to other businesses) with laser-like precision for just pennies on the dollar. In fact, just five bucks could place your ad in front of a thousand people or so. Think you could get just one of them to become a customer? Sure you could.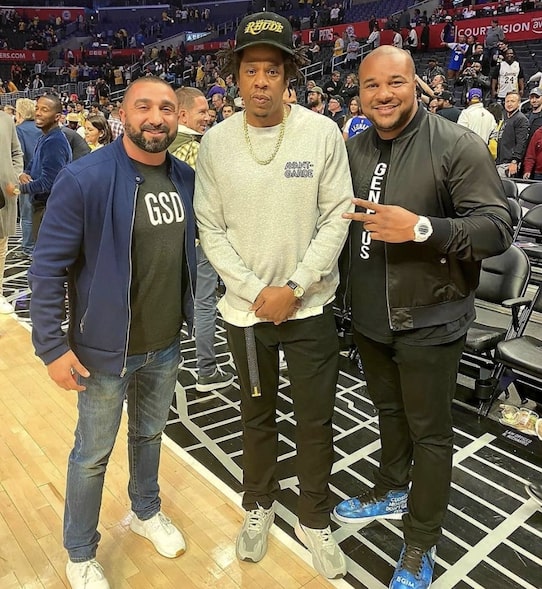 "And here's the crazy thing," Billy says, "I have a hundred and three thousand students in over seventy-five countries; regardless of what industry you're in, these methods work! And how many of you right now know a business owner that's not taking advantage of birthday campaigns and anniversary campaigns and running simple ads like this that you can go to them right now and charge them to do it for them. That's how I built my own business. What an awesome opportunity!"
And Billy's got just the thing to make this even easier for you. It's called The Geneius Ad-vantage. It's an interactive tool they created to make advertising simple and to the point. You login and click on the type of ad you want to make and it walks you through the entire process step by step. There are even templates for dozens of niches. Modify them as needed and you're good to go. In addition to that, you get new marketing strategies sent to your inbox once a week. Billy also goes live every Tuesday and offers coaching.
How much does The Geneius Advantage cost? It's normally a hundred bucks a month. But Billy's latest YouTube ad lets you get in for half off if you beat the timer. So just forty-nine bucks a month. You're protected by a thirty day money back guarantee. My thoughts? Love it. Billy Gene Is Marketing. He really is. He's one of the best in the game at running paid ads profitably. He makes learning fun. The software is a nice touch. It's inexpensive. Risk-free. What's not to like? Unless you don't even want to mess with paid ads. In which case, click below.