Lee Arnold has a way for you to generate lump sum payments of $2,000 to $6,000 as a "money connector" who lends out other people's cash. This oughta be good. Lee has a history of promoting various get rich quick offers. I mean, look at the guy, just radiating smugness. Probably slept in that suit. But hey, maybe he's changed. Let's hear him out. See what this new book, The Money Connector, is all about. Shall we?
"I'm looking to find people and turn them into bona fide money connectors," Lee says in his pitch video, looking like a guy who would own a car dealership in a strip mall. "But here's the catch: It's not like a regular job where you have to report to a boss. You don't have to have a fancy degree. And you don't need any experience on your part. Just the desire to follow simple directions which just about anybody can do. You see, I'm a private money lender. I have access to millions that I lend to people."
"And to be frank, I'm just one person," Lee continues, in his patented condescending tone. "And I can't multiply myself across the country. That's why I'm willing to send a $1,500 to $5,000 check for every transaction that closes. And the best part is this: You can work from home or anywhere in the world. And you don't have to meet the people that you're working with. And you don't need business experience and you don't need any special education. In fact, all ya need is a phone and an internet connection."
No need to flip houses or put down a huge upfront investment, either. You can get started for the price of a coupla coffees from Starbucks. Private lending is different than a conventional loan you'd get from a bank. These are loans that are secured by an asset or a piece of property as collateral, Lee explains. And a borrower's financial condition or credit score are not the main factor. And so, the turnaround time's much faster. Borrowers could have money in hand in as little as a day or two. But who are these borrowers, right?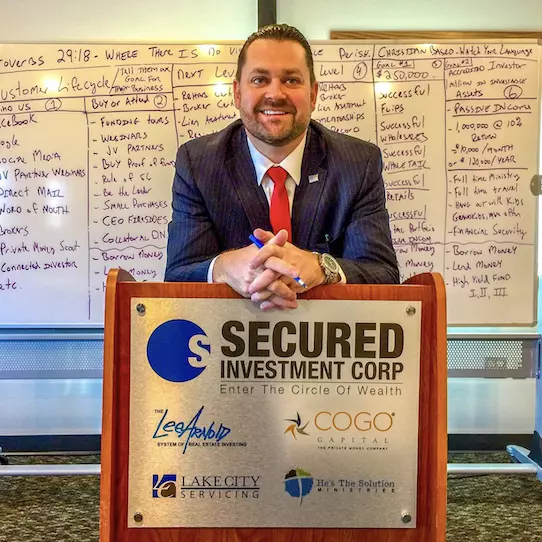 Usually it's real estate investors who don't qualify or don't wanna bother with traditional bank loans. Oftentimes they're doing fix and flips. Don't worry, everything's completely legal and legit, Lee assures us. And with so many people getting into real estate, it's never been a better time to learn how to connect these folks with the capital they need. Your job? Find borrower, bring 'em to Lee, he funds the deal with his cash, and then cuts you a check—sorta like a sales commission. Simple as that.
You can fill in the gaps by reading Lee's new book, The Money Connector: How to Make an Income Lending Other People's Money. It normally sells for $24.95, but Lee, being the good guy he is, is gonna give it to ya for free—just cover shipping and handling. Once you get your hot little hands on it, you'll get to see the entire system in detail. You can start doing it part-time and work up to a full-time income if you so choose. You're in complete control. Make as much as you wanna make. Be proud of what you're doing.
"When you read my book," Lee closes with, "any skepticism should melt away. In fact, I believe in you having this information so much, I'll even guarantee your happiness. Get the book right now, and if you aren't thrilled with the life-changing information that's inside? I'll even refund you your shipping and handling. Which means you have absolutely nothing to lose." Shipping and handling, by the way, is $14.97. After that, I bet Lee batters you with upsells. And let's be real: If it were easy to find qualified borrowers, Lee would get his own damn leads.