David Schlais and Derek DeMike, from the YouTube channel 2GuysBuildaBiz, are running an interesting ad targeting "aspiring van life nomads." Do you want to leave the nine to five and city life behind? Become location independent? Have the capital to live each day however you want? If so, the best way to do that is to start an online service based business. Not a get rich quick scheme. Not sell some stupid fidget spinner. But build a real business you can run from your phone and laptop.
Given what's going on in the world, being able to domestically travel and explore the United States; being able to see all these amazing places is never going to be possible with a traditional day job. Derek and David have been digital nomads for four years now. You can shortcut that same outcome by plugging in to their mentorship. There are business owners eager to pay you to help them get more customers; you just need to learn the skills it takes to deliver.
Once you do that, you can make a handsome living just with a handful of clients, Derek says. Simple but not easy. Most social media marketing agencies still fail. Why? There are four common reasons. One, they're losing clients faster than they're bringing them in. Usually because they suck at selling. Two is lack of communication. You get a client, send them a report once or twice a month, and assume they'll be happy as long as they see a return on investment. Doesn't work that way. Most clients want to be kept in the loop and updated daily.
Third, they don't get results for their clients. No one is going to pay you twenty-five hundred bucks a month, ongoing, to get their Facebook fanpage more likes. They want to put a dollar in, get four back. You need to get educated on ads, copy, funnels, follow-ups, branding, positioning, everything. That way you can actually deliver the goods.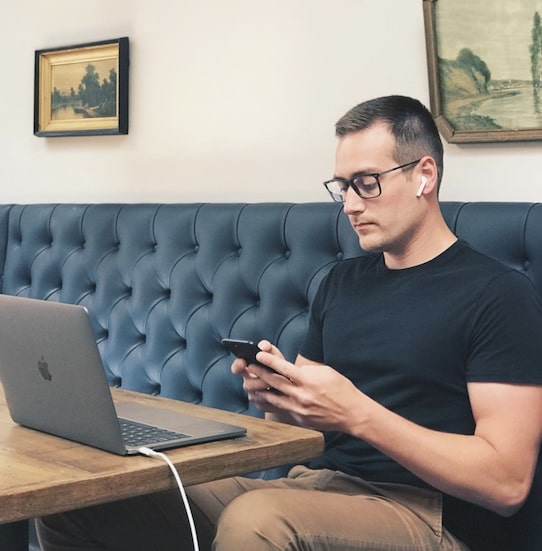 The fourth and final reason most social media marketing agencies fail is their top of funnel is nowhere to be found. Their pipeline is empty. No systems are in place to get in front of cold traffic, warm them up over time, and move them closer to signing on as a client. If you or your sales team is not having new conversations with prospects each and every day, you are either flatlining or declining. This is a dangerous place to be. If you lose a client or two, you could be out of business.
If all of this sounds overwhelming, don't worry, David and Derek say. They've got the best course out there on starting, growing, and scaling a social media marketing agency. Whether you're a complete beginner or established agency owner, there's something for you inside The SMMA Blueprint. You get over eighty video lectures, live weekly Q&A calls, Inner Circle access, clonable funnels, six figure scripts, checklists, legal agreements, and more.
How much does The SMMA Blueprint cost? It's a one-time fee of $749, or three monthly installments of $267. There's a fourteen day money back guarantee, as long as you've viewed less than twenty percent of the course. Derek and David seem like good guys. They walk the walk. Their marketing is ethical and honest. And their offer is affordable and free of risk. I like it. Good stuff. However, we run no ads and do no selling. If that interests you, see below.