Apparently you don't have to be really good-looking or an awesome dancer or live an amazing life to make money with affiliate marketing using TikTok as your main traffic source. Although, to be fair, none of those things would hurt. But let's say you don't wanna show your face, you're a total newbie, and you just wanna make like $100 a day as an affiliate. Here's one such blueprint, per YouTuber David Dill. Head on over to ClickBank and browse their Marketplace.
Look for something in the health and fitness niche. David recommends Exipure, which is a weight loss supplement. Grab your affiliate link (aka your hoplink) and keep it handy. Now go sign up for a free Linktree account. Create a new link, call it Lose Weight Fast, and where it says URL, paste in that affiliate link. Then you'll wanna go create your TikTok account if you haven't already. Name it something generic. Now for the big question: how are ya gonna make these videos, right?
David likes to snag stock footage from a site called Pexels and then use Canva to overlay an image or quote or whatever over the B-roll. For example, you could download a 10-second running waterfall clip, right, then find an eye-catching image to put over it, along with some sorta helpful "Did you know?" tip. You can mash these babies together in no time and if you ever run outta video ideas, just look up other faceless TikTok accounts that are doing well and model what's working.
All right, but how do you actually turn this into commissions? "So what you have to do is, first, post consistently 1–3 times a day," David says. "This is gonna allow you to hit that 1,000 follower mark really really fast. And that's important 'cause once you hit 1,000 followers, that's when you can add a link inside your bio. And that's where you'll add that Linktree link that we created in the previous step. Then you'll wanna add a call to action to drive people to your bio in every single TikTok video you upload going forward."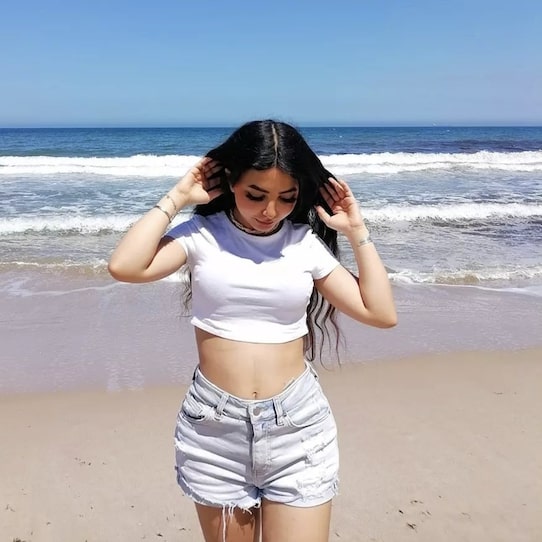 "And some of these videos will get thousands of views," David continues, "so as long as you're directing people to the bio area of your TikTok account, you're going to be getting clicks and eventually sales of Exipure in this case. And if you wanna make bigger commissions, you can always switch to high ticket affiliate marketing, right? You could create a new TikTok account and upload helpful videos for the 'make money online' niche and promote something like Legendary Marketer by Dave Sharpe."
Dave's got a 15 Day Online Business Builder Challenge you can buy; after that, apply to become an affiliate, grab your affiliate link, and boom, you're off to the races. Dave's made it super easy, with affiliate links to different products you can copy and paste, and direct your TikTok traffic to. Definitely a solid strategy and no doubt this stuff works, but I do have my concerns. One is, this just isn't a sustainable business model. You might make a few bucks, but it won't last. Easy come, easy go, right?
And two is, are you gonna feel good about what you're doing? Sending a bunch of strangers over to some sketchy supplement you've never even tried yourself (or over to Legendary Marketer, which, let's face it, you never would've bought if it wasn't for the comp plan)? It just doesn't seem like there's any emphasis on creating any real value for people. It's all about you, right? Whereas, for me, to A) sleep good at night, and B) build something sustainable, I like to focus on creating win-wins, that's all.