Summer Jeronimo used a "social funnel system" to create serious duplication, say sayonara to home parties (and hello to six figures); and she did it in less than three months. Now she wants to teach it to you so you can 10x your results, enjoy instant duplication and higher retention, and attract top earners. Skeptical? So am I. Read on for my Summer Jeronimo review.
Summer joined her first MLM at 19. It was a struggle. Took her 10 years to become an overnight success. By 30 she was a top earner in her organization. She was qualifying for company cars, making six figures, life was good; until it wasn't. Out of nowhere, it seemed, what got her there stopped working. It was getting harder. Her team wasn't happy. Corporate was a pain in the butt.
Summer wanted more. To break through the income plateau she had hit. To see her team do better. To make the business fun, exciting, and enjoyable again. She looked online for solutions. She bought courses. Most of them were good, just incomplete. She joined masterminds. Great for networking, but not specific enough. She needed a mentor she decided. So she hired her old friend, network marketing legend Ray Higdon. It was a huge leap of faith. The investment was sixty grand.
It paid off. Ray showed Summer how to recruit online, shattering the myths that were holding her back. Anyone could do this. Any company. You didn't need to be young, tech savvy, with a ton of social media followers. It was surprisingly simple. Today, Summer's network marketing business is 100% digital. That freedom has allowed her to travel to Greece, Paris, Egypt, Thailand, Dubai, and more. The money's better too. She bought hubby a Porsche. They got their dream home. They're able to spoil their parents and give to charities.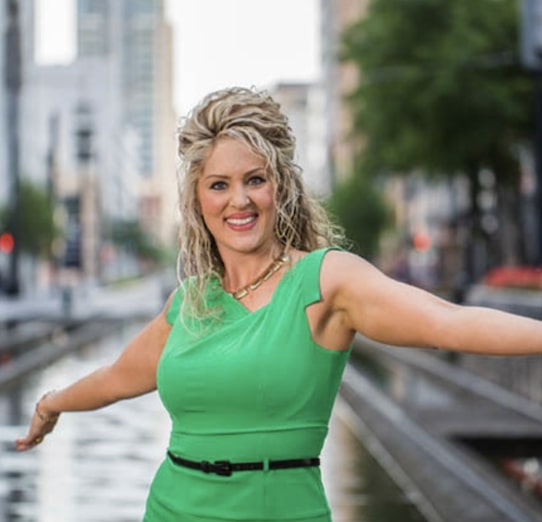 Growing your downline with social media just makes sense. It's more stable, more scalable, more socially acceptable, and much more attractive to prospects. And Summer has it down to a science. And no, you won't need to be active on all the platforms, constantly cranking out content, eternally chained to your MacBook Pro. Nor will you need to use high-pressure tactics to get people to sign up.
Summer's Social Funnel System protects your time, does the telling and selling for you, and takes the pressure off of you, specifically, having to convince someone they should join. Here's how it works. You create a free private Facebook group. You film one marquee video that will get people excited to know more, and you add it to the group. Sprinkle in as many testimonials as you can find. Then start adding prospects, tagging them under the marquee video. Invite your upline and downline too. Have them share their wins. The Amazon Effect kicks in. "With so many positive reviews, it must be good." From there, you follow up and close.
It's proven. Leveraged. Easy on your prospects since you're not asking them to jump through a bunch of hoops. And you don't need to be the all-star. You just invite people and piggyback off of the always-snowballing social proof. It's a sound strategy, I'll admit. And if you'd like Summer to help you implement this, book a call with her team and apply for her Top Leader Academy program. It's not going to be cheap. I bet it costs at least eight thousand. And it could very well be worth it. But why not invest that money into a business that doesn't embarrass you? Like ours.