Timothy Jooste and Travis Ventrella are the guys behind Market Builders (stylized BLDRS). They're running a three day Crush It With Marketplace Challenge. "Market BLDRS was started with one really simple idea," Tim says. "We believe that good-hearted people that want to change the world around them, not just ball out of control, but actually wanna do something real in this world, should have a lot more money. In fact, we really believe good people should be the richest people on the planet."
"I believe the Bible says that," Tim continues, "and I believe that's necessary in this time. I think we can all agree when we look around us the world's in a crazy state. Things seem to be getting crazier. And there's a lot of people with a lot of money either doing nothing or actually working against the average man and holding them back, and so it is just simply time that we rise up, we go after the wealth that is given to us and entrusted to us by God our father, and we see the world change."
Tim and Travis are fortunate in that God has truly blessed them over the last years. He's taught them how to make money, not just given them the tools that you're about to get, but the principles as well. The mindset, the attitude, the daily disciplines, the things that make winners win no matter what they do, in any industry. You see, it's not just about the tool or the system, but all the stuff behind it. Really just who you are as an individual is what determines how well you'll do with the tool in your hand (or online, in this case).
"Market BLDRS is not for everyone," Travis admits, "but for those of you who it is for, you will know instantly, 'This is what I've been looking for. This is the family, the environment, the community, the army, really, that I've been wanting to join that is focused on becoming better people, making a ton of money, but for a greater purpose: to change the world around them.' So Tim and I are excited to invite you to this three-day Crush It With Marketplace Challenge where we're gonna pull back the curtain and show you how to produce income online with this simple method."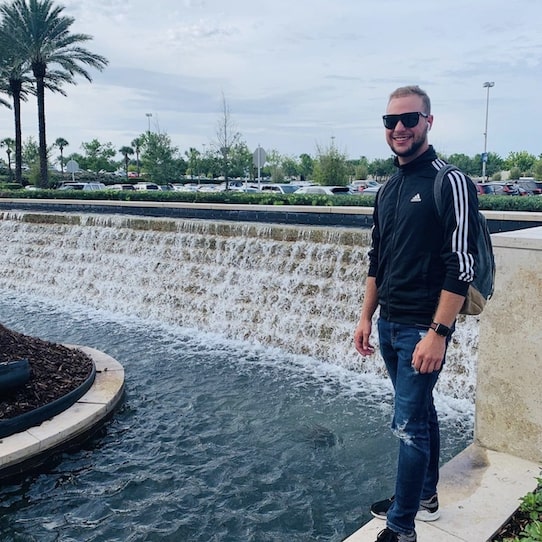 They've already helped hundreds of others do this too. "In fact, we just finished one of these challenges where one of the guys, he made thirty thousand dollars two months in a row, absolutely crushed it, following the same strategy we teach. And so we wanted to do another challenge, especially in the midst of Covid and everything happening in the world, where we show you how to do this all from your smartphone, so you're gonna wanna come ready to learn, ready to earn, and we're excited to have you join us on this journey," Travis says.
Okay, but what, exactly, will you be doing, right? You'll be using Facebook's Marketplace app to start your own ecom side hustle, using only your phone, and working wherever and whenever you want. Day one of the three-day challenge is all about how you take advantage of their simple ecom method. Day two is about getting powerful results from the get-go. Day three you'll get their step-by-step blueprint they've used to crush it with Marketplace, along with hundreds of students before you.
There are three bonuses. A list of Travis and Timothy's hottest-selling products of all-time; a case study with one of their members, Andrew, who does "big boy revenue"; and access to their private Facebook group, where you can network with other like-minded Market BLDRS. What does it cost? Technically, you get started for free, but they do have a seven dollar Experience Package you can upgrade to, which gives you lifetime access to all call recordings. There's probably more upsells once inside.