Mike Mak quit his day job and built a six figure office cleaning business. He did it in less than three months using only his last paycheck as startup capital. He says you can do it too and you don't need experience or marketing and sales skills. More than the money, Mike loves what he does. The business is now mostly automated. He works less than ten hours a week, has dream clients and superstar employees. Is it something you should look into? Read on for my Automated Cleaning Business review.
Three years ago Mike and his girl, Jess, were buried in debt after yet another business blunder. They were living in a cramped, crappy, basement apartment. Mike gained a ton of weight. Had to go back to a miserable nine-to-five which he ended up quitting in a fit of rage after his superior treated him like a child one particularly memorable day. That's when he pitched Jess on starting their own cleaning business with his last three hundred dollar check from work.
"Screw it, what do we have to lose at this point?" she said. Three months later they had crossed six figures in revenue. Mike lost the extra weight, they got their social life back, even moved into their dream apartment. How'd they do it? Especially on such an itty-bitty budget? They got creative. Jess had the idea to create little handmade crafts which they sent out to prospects. They were well received. Soon calls started coming in. They landed a few clients.
As payments came in, they upgraded their cleaning equipment. "The key is to start as lean as possible in the beginning," Mike said. "You can't do that with most businesses. But you can with a cleaning business." Creativity makes it possible. It'll take you farther than cash ever can. And it doesn't start and stop just with marketing. Everything Mike and Jess did was different. From their walkthroughs to their proposals to how they answered the phone.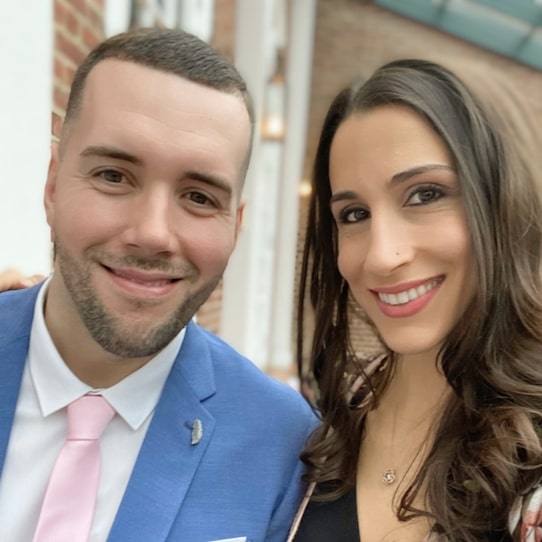 Soon they were booked solid. The money was great, but now Mike and Jess were working ten hours every night. The stress and constant grind literally gave Mike an ulcer. "This is no way to live," Mike reflected about that time period. "Yeah, we were finally making money but we didn't feel remotely successful. We decided it was time to make a massive change." Six weeks later, they had hired enough quality employees to relieve themselves of cleaning duties for good.
They went from a hundred hour work weeks to just ten. "In our coaching program we teach our students how to begin the automation process immediately," Mike said, "so they forego the pain that we went through. And it's working to great success. I used to think working harder than everyone else would make me successful, but it almost killed me. The truth is, automation is the real key to success in your business. Not just that but building a business around your life."
But what if you're in a small city? What if you don't know how to clean like a professional? Or you don't have a clue what you need for equipment? And you've never done admin, billing, hiring, firing, or any of the other stuff before? That's what their mentoring experience is for. "Ninety days after joining I landed my fourth cleaning account, which is very exciting for me," wrote Nick Roku, one of their current students, on Trustpilot. Book a call to see how much The Janitorial Entrepreneur coaching program costs.