Zain Jan calls himself The Original King Of Solar. He claims he has the fastest growing solar company in America, and that his businesses do a combined one hundred million a year, if not more, in sales. So say you're a solar agency owner or you'd like to be. Can you really copy Zain's proven processes, from ads to presentation to pitch, and get double the amount of solar sales in the next ninety days? Scroll down for my Solar CEOs review.
As of today, Zain's current solar business is on pace for seventy million plus in sales for the year. This month they'll close around four hundred deals, half of which came from online ads. Ninety percent of all sales happen virtually over Zoom. By leveraging the internet, Zain's solar biz can reach farther and scale faster. Each dollar spent on, say, a Facebook ad, brings them nearly twenty-five bucks back. Not a bad ROI, huh? Through smart systems, they're able to onboard each new client in under a week.
His company, Better Earth Solar, is extremely customer focused. They have hundreds of five star reviews on Google. Just goes to show, when you have everything dialed in, you don't have to sacrifice customer experience, even when you have a remote team scattered across the country. Don't make the mistake of thinking any of this was easy though. In the beginning, Zain struggled to build a strong sales team that could consistently produce. He blew through hundreds of thousands of dollars trying to crack the code.
Thanks to his perseverance, Zain can now recruit A-player, commission-only sales talent, feed them piping hot leads, and create a culture and compensation plan that keeps 'em around long-term. This allows him to enjoy the CEO life, knowing his solar business will produce an ungodly amount of profit every month, even if he's traveling the world and spending quality time with friends and family. He could get sick and die tomorrow, and Zain's business wouldn't miss a beat. His legacy would live on.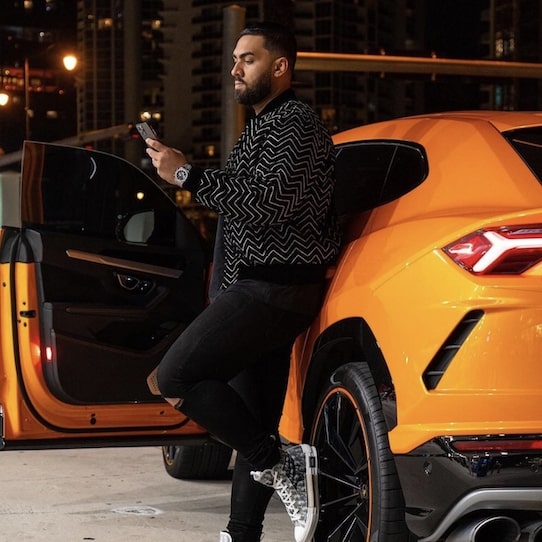 Step one is to master your offer. Take what's working offline, or maybe what convinced your neighbor or mother in law to invest in solar, and simply use it online. Step two is to use multiple channels to produce leads. Zain likes Google, YouTube, and Facebook. This makes you more diverse and allows you to be omnipresent. Step three is to use third party brands. California Green Solar, for example. This lets you test ads and funnels and messaging without messing up your main brand with a negative review.
Next, figure out exact demographics. Which prospect is most likely to buy solar? Age, sex, location, pain points, fears, motivators, objections, all that. Zain then has ads you can use that will get you customers for less than the rest of the industry is paying to acquire them. Now you need to set up a winning sales process. A top notch CRM, an auto dialing and booking system, an organized team calendar, scripts, Zoom close, ask for referrals multiple times, all sorts of well thought out stuff.
Last, you need to be able to attract coachable, self-motivated, loyal, consistent sales reps, right? This'll be done digitally, too. Zain has the whole thing down to a T. You can just plug right into it. He's got SOPs, training manuals, back-end education for your team, methods for gamification and recognition, and everything else you'd need in order to scale up. It's basically a solar business-in-a-box. Apply today. Obviously, they can't work with everyone and it won't be cheap. My only objection? Saturation.