Christian Mikkelsen and his twin brother Rasmus teach you how to make passive income every month with a new Audible by Amazon phone app. If you don't wanna waste two hours watching their webinar at PubProfits.com, here's what you need to know. Basically, they've got a simple four-step system for making money with audiobooks. You can outsource the whole thing, so you won't need to write the book or do the voice over or even design the cover art.
Inside their AIA course, the Mikkelsen twins will show you how to get a winning audiobook produced, A to Z, and then upload it to Audible, market it, and start collecting royalties. While the business model itself is legit—you can definitely make money doing this—it's the way Rasmus and Christian market the opportunity that draws criticism. They make it seem fast and easy. They say anyone can do it, even grandma. That it's wide open. Hardly anyone knows about it. And it's super affordable.
But the truth is the exact opposite. Which is why many believe the Mikkelsen twins are misleading at best, grifters at worst. If that doesn't scare you off, their Audiobook Impact Academy course costs $1,995. If you get at least one audiobook live on Audible, gather 50 or more reviews for it, and attend at least two one-on-one coaching calls—and you still haven't gotten results—you can apparently request a refund within six months of your purchase date. Better than no refunds, I s'pose, but not by much.
Here's what's included: the all new AIA video training program; three times per week live group coaching calls; four one-on-one calls; access to the private AIA community; access to the Audiobook Creator Vault; a $500 cash bonus to be used on back-end purchases; they'll choose your first book topic for you; an audiobook review group (which, FYI, is against Audible's terms of service); a low-content kickstarter; $100k case studies; a special Profits Workshop; and that Mikkelsen money-back guarantee I was telling you about.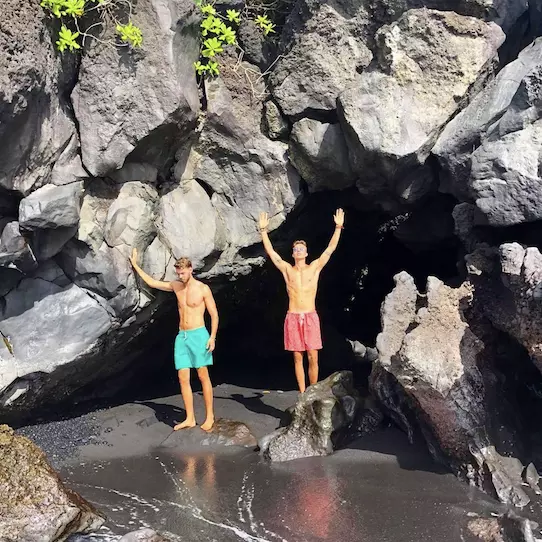 Christian and Rasmus like to point out that they've been seen on Forbes, Entrepreneur, Medium, Disrupt, and Side Hustle School. However, each of those features was paid for. The Mikkelsen twins know they need a ton of social proof to overcome the army of cynics and skeptics their aggressive YouTube ads have attracted over the last couple of years, and they've done a decent job at that. Keep in mind, though, reviews can easily be manipulated. Gurus often bribe their members to go and post five-star reviews in exchange for some sort of bonus.
Other times, self-serving students exaggerate their results so they can turn around and sell their services to other members of the group. So take everything you hear—about this or any other program—with a grain of salt, okay? On their sales page, over at Publishing.com, the Mikkelsen twins show 16 pictures of supposed $10k Club Award Winners. They're holding up their black and gold AIA plaques, establishing themselves as someone who's made at least $10,000 in a single month from self-publishing. Are those numbers verified? Even if they are, how much of that was profit?
Do you see what I'm saying? Like, who cares if someone earned $10k in 30 days from audiobook royalties if they spent $5,000 getting their books made and another $5,000 on software and tools and Audible PPC ads, right? And what happens when you spend six months getting this business going and then Amazon shuts down your account and bans you from future publishing because they think you did something shady to get reviews? This actually happened to Rasmus and Christian, who reportedly haven't uploaded an audiobook in years. Is it ethical to teach and not do?