Farida Bayoumi is announcing her new course, FBA Academy 1.0. It has everything you need to start your own Amazon FBA business. How to find a product; how to source a high quality supplier; how to have your products shipped to the Amazon warehouse; and more. Once you're in the course, you'll have the option to upgrade to FBA Academy 2.0, which teaches advanced concepts. Scaling; doing your marketing; systems; automation; and so on and so forth.
FBA Academy 1.0 costs $237. There are nine modules. Module 1 is Product Research. Obviously, in those step by step videos, Farida's gonna show ya how to find a winning product to promote. Module 2 is Supplier Research, where she reveals how to find a manufacturer who'll make you the best quality product at the lowest price per unit. Module 3 is Creating an Amazon Seller Account. Farida tells you what all document you'll need and how to get set up with Amazon the right way.
Module 4 is called Creating a Brand, which includes best practices for customizing your product to make it stand out from the competition. Module 5, then, is Creating Your Listing. This is what shoppers will eventually see once you go live on Amazon.com. Module 6 is Keyword Research. This is what your ideal customers are actively searching for, every single day, on Amazon. You'll wanna include these keywords in your listing so you can start showing up at the top of the search results going forward.
Module 7 is Listing Optimization. Going through your title, description, bullet points, etc., with a fine-tooth comb and editing it until it's perfect. Module 8 is Product Photography. You'll learn what Amazon's rules are in regards to images; how to find a professional photographer; what types of pics to have them take; and how to convert browsers into buyers. Module 9 is titled Shipping to AMZ Warehouse. There's instructions on asking for a packing list, labeling your products correctly, and coming up with a shipping plan to get everything over to Amazon safely.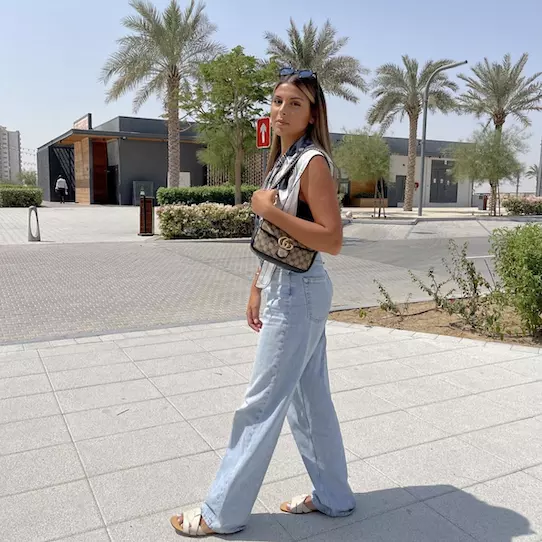 Farida gives a quick tour of the back end of her course, and I must say, it's elegant and simple, easy to navigate, free of clutter—just very well done. Below each video, there's a comment section. Drop one anytime you have a question or concern and she'll get back to you. If need be, she'll redo a video or shoot an entire new one. "We're working on this course together," Farida explains. "I want to give you the best information, the best knowledge possible. Once you finish the course, you can upgrade to 2.0."
"That's where you'll have the full package," she continues, "and so, you'll be able to scale and streamline your business." Unfortunately, she doesn't say what version 2.0 costs. That's honestly the only thing I didn't like about her offer. Why not just put it all in one program, for one price? Maybe throw in a private Facebook Group and a live weekly coaching call or two for additional hand holding? Nonetheless, you'll have lifetime access to the course. Go at your own pace. Get all future updates free of charge.
All sales are final. No refunds will be given. I'm okay with that since it's so inexpensive. But when you start getting to where it's $997 and up, it's nice to know you can get your money back if it doesn't work out for you. Speaking of which, Farida is refreshingly honest when it comes to setting expectations. "Good things come to those who wait," she writes on her sales page. "It will usually take six months to one year to reach maximum profitability with a new Amazon business."