Chris Luck says, "Ordinary people don't know this, but the fastest way to make some extra money right now is to talk about your favorite brands on the internet. And the best part is, you do not need to be a certain age. You do not need to look a certain way. You do not need any previous experience. And you can do it whenever you want, wherever you want, starting today." The heck's he talking about? Let's find out. Read on for my Ambassador review.
"So, if you wanna make some extra money right now, by just talking about your favorite brands on the internet," Chris continues, "I've got a short free training you can watch. By the end of it, you'll know how to start getting paid right away. I'll show you my simple three-step system [dear God, here we go again] I've been using for the past 23 years that you can use today, to start getting paid right away. And it's all up to you on how much money you wanna make."
"Because the more brands that you talk about, the more money you make. It really is that easy. Ordinary people from around the world have been getting paid to talk about their favorite brands on the internet for decades now. And so can you. You're about to discover my 'planting seeds' approach to generating online income, without being chained to a desk all day. And how I make $10- to $25k per month, even after I get kicked out of college for skipping class. Seriously, turn the internet into your own ATM machine."
Apparently, AMBSDR.com is its own little platform. You sign up, there's a six-week certification program. It shows ya how to pick a niche and set up a blog where you can write about products in that niche and monetize the traffic through affiliate marketing. (Linking to cool products you believe in; and when someone clicks your affiliate link and buys, you get a commission.) You'll be taught how to rank your articles in Google, so you can get free traffic, and keep most of what you make.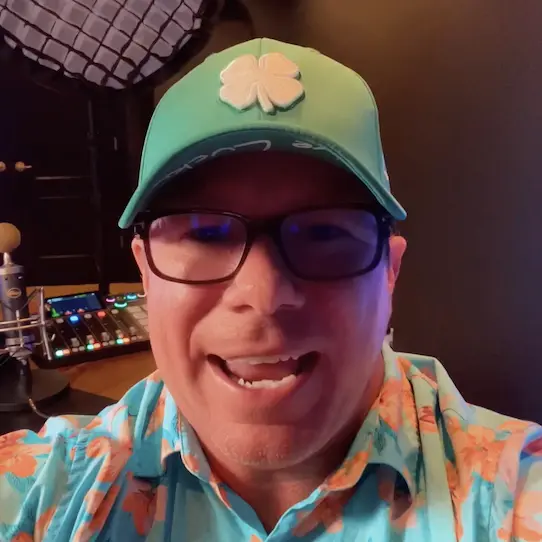 Chris lets you know about emerging trends, hot keywords you can write about, he finds affiliate products you can promote. There are Livestream Parties every Monday, where Chris covers advanced concepts and shows you what he's testing on his blog, and what's working right now. There's a community, so you can connect with other AMBSDRs. A concierge, so you can get one-on-one help whenever you need it. Cheatsheets, workshops, checklists, even a partnership opportunity that lets you promote AMBSDR for potential $1k commissions.
The AMBSDR promise is that "We won't rest until you have success with us." Cost to join? You can either do one payment of $1,997 or three monthly payments of $797. Is this for you if you're not super techie? Chris claims it is; that he's dumbed it down to where anyone can follow his simple instructions and get a blog set up and optimized for success. What if you're not a strong writer? No worries, Chris says. He'll show ya how to use artificial intelligence (you've probably heard of ChatGPT by now) to do the majority of the writing for you.
I'm conflicted. On one hand, this is basically what I'm doing here. So yeah, the business model is great. On the other hand, because this is what I do day in and day out, I'm all too familiar with the challenges it presents. First and foremost, competition. Trying to write a blog post and get it ranked at the top of page one for a high-commercial-intent keyword? Feels like, oh I dunno, trying to make the Olympic swim team. And I'm just Katie Smith. How am I supposed to beat out Katie Ledecky? Ya know? That's why I started with local blogging. Click below.