Peter Vekselman is the face of Partner Driven Real Estate Investing, where he's got a special opportunity for you. That's right, you can use his money, his teams, his resources, and most importantly, his experience, to close more deals with ease and finally build significant wealth through real estate investing. It can all be done without you risking a dime of your own money. Peter wants to partner with you and fund your deals, 100%. Read on for my review.
"Imagine you had a partner that was willing to hold your hand through the entire process of closing more real estate deals, provided 100% of the funds needed to get the deals done, and provided the resources necessary to flip the deal for profit," Peter says. "Do you think you'd have more success? If so, pay very close attention to what I'm about to tell you. I invest all across the nation in both urban and rural markets. With my partners Julie Muse Rafael Zabala, we have the infrastructure to help hundreds of investors."
"Today," he continues, "we're an eight-figure partner organization that is absolutely rewriting the story of how people get real estate deals done. If you have the desire, the willingness to take action, and are coachable, we'll fund all your deals. In Phase 1 of our Partner Roadmap, we'll use all of our in-house technology and tools to find the hottest properties before the competitors do. In Phase 2, our team of over 20+ professionals provide expert support through underwriting and negotiations to help you acquire more deals."
"In Phase 3, our team ensures that you get paid. We fund 100% of the deal. We use our network to quickly flip the deal, and drive the deal through to closing. The best part, is that in the end, we always split the profits 50/50. This is why it's called Partner Driven. It's by far the easiest way to do real estate without ever risking any of your own capital. The total value of this program is $274,700 [ahem, sure it is]. But today, you can join the Partner Program for just $6,500. And I do have some bonuses as well."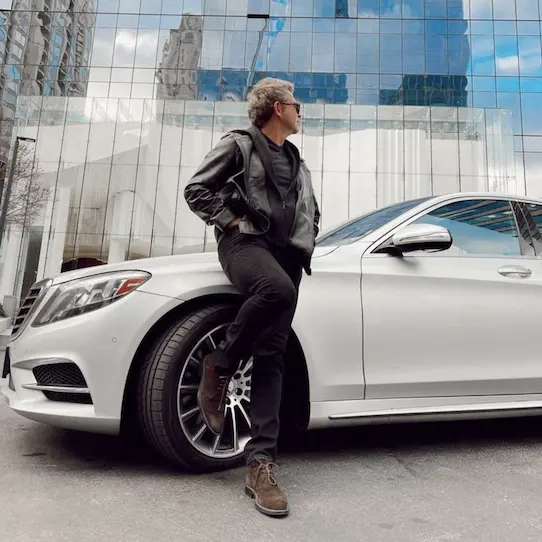 Bonus 1 is 1,000 motivated seller leads a month. That'll include owner's names, emails, phone numbers, and more. Bonus 2 is daily live training. Bonus 3 is unlimited one-on-one phones call with a multi-millionaire coach. Again, all that for just $6,500. And they can even fund your tuition if you need them to. "Based on popular demand, this offer may go away soon," Peter fibs. "So please, if you're serious about finally having a business that builds true wealth, then submit your application as soon as possible."
"We have removed all the obstacles to your success," he says. "All you have to do is apply. Don't you owe it to yourself to find out if this is the right opportunity for you? Listen. Because this is such a powerful program, and we're only accepting the best candidates, I'm personally opening up my calendar to speak to you one-on-one. But I'm only one person, and my calendar will fill up very fast. If you're seeing this, it means there's still a slot available. Imagine having me fund 100% of your deals and we chop the profits 50/50."
Okay, two things. Number one, Peter Vekselman missed his calling. He should be selling like indoor countertop grills and juicers on Sunday mornings on channels 2, 7, and 9. Second, he never addresses the giant, neon green elephant in the room. Which is: Why the heck are you offering all of this, Peter? It's way too good to be true, and you never tell us why it isn't. And like, if you wanted to be really cynical, you could argue that this is like paying Peter to go be his grunt worker. It's an easy no for me.