Neil Timmins is the CEO at Legacy Impact Partners. He grew up in Des Moines, Iowa. Attended the University of Nebraska, where he played football. Graduated, moved back to Des Moines, took a job at Wells Fargo. Coupla years later, after seeing how much his mom had made as a realtor—twice as much as him—he was like, "Ya know what? If she can do that, I can probably do even better." So that's how Neil got into real estate. Read on for my review.
So he started off as an agent. Knew nothing. Just worked his butt off, tried everything. A short while later, he was number one at a firm of over 700 people. Buys his own RE/MAX, crushes that, but his wife and their three little kids weren't feeling dad's 80-hour work weeks. So Neil sells that, catches his breath, regroups, comes back as an investor, where he's got more control, more leverage. So he did some fix and flips. Then wholesaled. Then wholetailed. Novations. Single family homes.
But it was all so. much. work. Especially that supposedly "passive cash flow" from long-term rentals. For Neil, it was anything but. Broken toilet, water line leak, this tenant did this, that tenant did that. So he'd hire a property management company to deal with it. But they'd nickel-and-dime him to death. Okay, fire them. Go with another company. Somehow, they'd be even worse. At his wits' end, Neil gets a call from a commercial broker, wondering if he wanted to buy an 18,000 square foot industrial building.
The numbers made sense and he hated what he was doing, so what the heck. He rolls the dice, buys it, rents it out, never hears from those people. "And I was like, 'You know what? This might be like the pot at the end of the rainbow,'" Neil laughs. "So I decided to go down this path a little further. About a year later, I bought another property—a commercial property at a retail strip mall. Bought it with a seller finance piece in it. Made some improvements, came full circle, just recently sold it for a tremendous amount of money."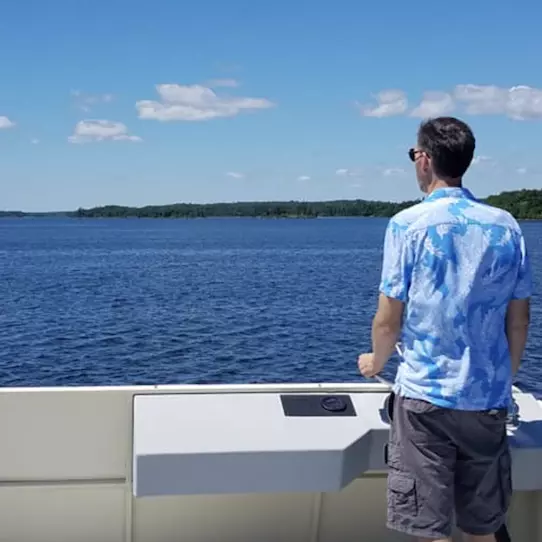 "So that's what led me down the path of commercial," Neil says. "To finally find time and money freedom. And it turned out, I already knew the majority of what I had to do. The other 5%, you can learn it. But there's a real opportunity here, for anyone, big or small, to get into this. Three and a half years after buying that first commercial property, I was financially free. Whereas, with those single family homes, that was a job. That was going nowhere. And now I wanna start sharing this with other people."
That calling led to Neil coming up with a five-day 20x Profit Challenge. Not to be cheeky. He's not trying to be twice as good as Grant Cardone or anything. The 20x came from simple math based on Neil's experience. "You can do one commercial property or you can do 20 houses." Earning more by doing less. Over the course of five days, Neil will show you how to follow in his footsteps and get into the commercial game. By the end, you'll know how to find, evaluate, negotiate, fund, and close your first or next commercial deal.
Neil's even willing to partner with you if you bring the right deal to the table. Unlike all the gurus, he makes his money from commercial cash flow, not just from selling courses. So if you want something you can stack on to whatever you currently got going, something that'll actually provide you with residual income so you can stop working one day, consider signing up. I'm not sure if the catch is just that Neil wants you to find him deals or if there's something for sale (like a high-ticket coaching program) afterwards. But I liked what I heard.