Richie Contartesi is a keynote speaker, author, and founder of Next Play, a performance and accountability system for sales leaders. Here's his pitch. "We'll help ya get to $20,000 in pure monthly net commissions in 90 days or ya don't pay anything," Richie says. "Now, if you're wondering how I can back up such a big claim like this, it's simple. We've not only worked directly with sales reps but we've been hired by some of the biggest companies on the planet."
Companies like IBM, RE/MAX, Hewlett Packard, Premium Finance, BH Insurance, and more. Richie claims he and his team have helped these behemoths boost their sales by seven- and even eight-figures. Not only that, but Richie earned over $16k a week in his first commission-only sales job; and then $100k+ per month in his second. Point being, his sales strategies are battle-tested. And don't worry, it's not a bunch of cookie-cutter methods that are too generic to work for your industry. Trust him, they will.
"If you're already thinking to yourself, 'He's done it himself. He's been hired to work with with sales reps from Fortune 100 companies, to door-to-door sales teams, to insurance, to real estate. And, if it doesn't work, ya don't pay'?" Richie recaps. "Then go ahead and schedule a demo with us at RichieContartesi.com to learn more about how this could potentially help you. Because this is custom one-on-one coaching and everybody's different. But if you wanna know why this works so well, keep listening."
In a word, Richie explains, it comes down to flow. You see, over the past 10 years, he's developed a system called Next Play. It's what he used to build his commissions to six-figures-a-month starting completely from scratch. Oh, and he did that in less than a year, during a down economy. And dozens of sales pros have already used it to scale their commissions to $20k a month and beyond. Here's how it works. Evidence-based coaching with a twist, basically. Less overwhelm, less wasted movement.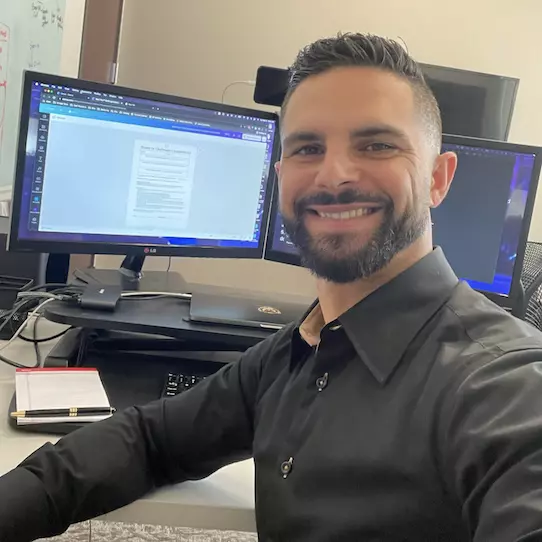 "We'll do the heavy lifting for you by measuring your KPIs and creating weekly strategic plans to keep you consistent and focused so you start driving sales right now," Richie says. "And not only will you have a plan you can bank on, but you'll also have expert coaching through the process, step by step. For example, if we look at your KPIs and we see that this week you're not making enough offers in your follow-up, when we meet we'll give you a detailed strategic play to allow you to do your follow-up with ease."
"And then, we'll coach you and hold you accountable to that play in a motivational way by checking in and meeting with you the following week to make further adjustments if needed," he adds. "This system alone is not fancy. However, it works when you have consistency and the right outside perspective. When you determine what needs done each day based off the data, you'll stay in a state of flow and as a result, increase your performance by 500%. And this isn't just me saying this. This is based on a study by McKinsey & Co."
Again, where Richie here stands out, is he's providing custom, one-on-one coaching; ongoing, built-in accountability; and everything's based on science. Therefore, he believes it's the number one way for serious sales peeps to close way more deals in way less time. As a client of Next Play, you'll wake up every day, calm, confident, knowing exactly what needs done and how to go about it. Book a demo call to find out what it costs and get your questions answered. Or tap below and just sell leads like we do.