Brian Haskins used a "backwards strategy" to pocket an extra $121 Gs in his wholesaling business in just the last month. It's the best way he knows of to get your first deal done in the next 30 days. It's fast, it's simple, it'll double your average wholesale profit and slash your marketing costs in half—like I almost did to my ex's tires. But that's another story for another day. Anyways, Brian already shared this method with a handful of his current students.
One guy, Cam, used it to profit $18,000 on his first-ever wholesale deal. And he's got a second one in the works, which is supposed to close in two weeks. Another chick, Sara, tried traditional wholesaling for six months and never did a deal. But thanks to Brian's backwards strategy, next thing ya know, she was getting a wire for $35k. And there's more where that came from. So whether you're a brand new investor or a grizzled vet, Brian believes his unusual take on wholesaling can help ya.
"I refer to this as Reverse Wholesaling, and it's gonna change the way that you think about wholesaling forever," he says. "As you already know, the real estate market is shifting and with the looming recession upon us, what we did even a few months ago just isn't going to work anymore. Buyer's criteria is changing and many of the buyers have exited the game completely. Traditional wholesaling as we know it is going extinct. And if you're not adapting, it's gonna be a very tough year for you."
Brian's been investing in real estate for over 20 years. He's seen the ups and downs. Even survived the last major recession. The key is to stay a few steps ahead of your market. The days of picking a city, marketing to find motivated sellers, making lowball offers, and then, in the rare instance where someone says yes, scrambling to fund a buyer? Yeah, those days are long gone. It involves too much guessing, too much waiting, and you're going up against dozens of others who're doing the same thing.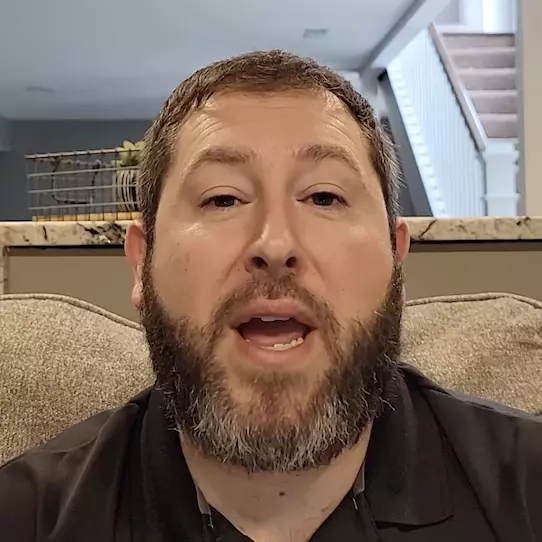 With Reverse Wholesaling, you identify the hottest parts of your market to invest in before you start. You can identify cash cow buyers ahead of time. Based on what those buyers want, you can laser focus your marketing to find only those types of properties. There's less wasted movement and money. You'll only make strategic offers that have a really good chance of getting accepted. And then still assign 'em for monstrous profits. Cash more checks, have more confidence. That's Brian's promise to you.
And he'll be there to help you every step of the way with his in-depth implementation training. It's called Reverse Wholesaling Quick Start. Four weeks of video training. All the support you need via a private Facebook Group. Weekly coaching calls to deep dive, hold you accountable, and set goals for the following week. However, you do lose access to the coaching calls after 30 days; and the Group after 60 days, which I don't love. Most programs offer lifetime access. Cost is $497 or two installments of $248.50 spaced 30 days apart.
At least he's got some pretty believable testimonials. "My experience with Brian has been phenomenal," Eli The House Guy says. "Since I signed up, I've more than quadrupled my investment. It has been super super helpful for me. And it gives you the keys that you need in order to get deals. I closed more than $40,000 worth of deals in the last six months. So, that was awesome. It's worth the investment. If you're thinking about joining, go 'head, join. You won't be disappointed."