Daniel Galea will personally install an end-to-end system in 30 days that'll blossom into a beautiful online marketing agency that makes you six-figures. No experience, knowledge or skills necessary. It'll be in the real estate industry, which is valued at $4 trillion dollars. Your agency will attract high-paying clients who want more leads; which you'll deliver, in spades. It's the exact same business Daniel runs to make $150k a month from anywhere in the world.
Daniel, being the good guy he is, wants to teach you how to do all this, but without all the mistakes and heartaches and obstacles he had to overcome along the way. Here's his pitch. "We guarantee you'll land a client in your brand new marketing agency within the next six months, or your money 100% back," he says. "We are the secret marketing agency that have spent over $100,000 in adverts for real estate agents, generating hundreds of millions of dollars in sales for them." [Wait, so like 3,000x returns? Doubtful.]
"And you can do the exact same thing without any previous experience," Daniel continues in his thick Australian accent. "This is the exact agency we helped our student, Lee, start. He signed on a $4,000 a month real estate client in 10 days after working with us. He manages their adverts [who calls it that?] and generates them leads. It's the exact same agency we helped Paul start. Where, in just 30 days, he signed an agent and now gets 20% of their fee. Any sale they make, Paul gets 20% of their commission."
"And it's all using the strategies I've created starting my own real estate marketing agency and scaling it to $150,000 a month. And I did that in just one year. It allowed me to leave my 9-to-5 job and build something with purpose. So, let me walk you through how we're able to guarantee you'll also start your own real estate marketing agency and land a client within six months." Is this the part where Daniel pulls the ole switcheroo and this goes from a done-for-you offer to you actually doing it yourself?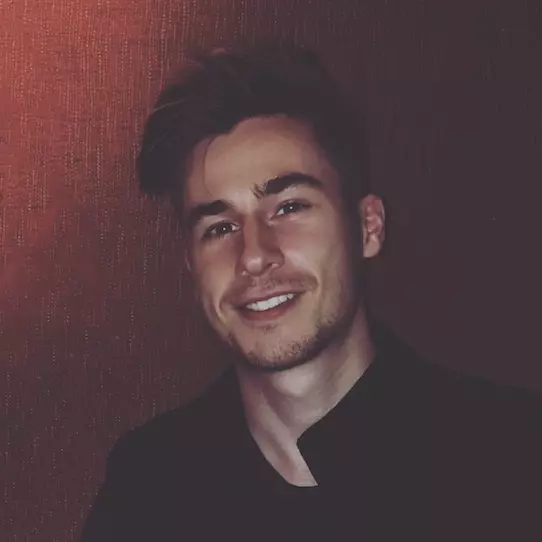 Yep, appears so. Because the first component of his offer, over on LearnLeads.io, is 1-on-1 coaching. Not a course, not group coaching, but individual mentoring from Daniel (or someone on his team). You'll learn the exact steps to take to launch and grow your real estate agency, following Daniel's proven process. The second component of this program is client acquisition. They'll hand you templates, scripts, methods, and systems—everything they use—to lasso dream clients from every corner of the globe.
Component three is client fulfillment. You'll be shown precisely how to deliver on what you promised these people. Specifically, how to run ads on places like Facebook and Google, to get them qualified leads (name, email and phone number of folks who're looking to buy or sell a home). Don't worry, you won't be limited to your own city. This is something you can do in any city; even any country. Unlike other side hustles that are based on trends, this has real staying power. Agents will always need leads.
"Lead generation brings value to your real estate clients," Daniel says. "This means you can build a long-term, sustainable business from the ground up. So if this is something you're interested in, fill out a short application and book a time to speak with us, and we look forward to talking to you soon." I wish he gave at least a ballpark idea of what this is gonna cost. Also, what about saturation? Yeah, I get it, it's global. But still, it's only one niche. And doesn't everybody in the lead generation space go after real estate?