Dan Cohen is the head honcho over at EcomAuthority.co. He and his business partner, Dawson Gant, claim they can get you to $2- to $10k or more per month, passively, with their Bulletproof FBA Wholesale Inventory System. They've already done this for 1,000+ other people, no different than you, generating over $40 million annually for them. Plus, they've got Lambos and McLarens and G-Wagons, oh my! So they must be legit, right? Let's find out.
Ecom Authority has five different warehouses where they do pick and prep for their store partner clients. In total, they get about 80-90 pallets full of products per day. Those products eventually make their way to one of Amazon's FBA warehouses; and Amazon handles the shipping from there, once orders start to come through. Dawson actually cut his teeth in real estate. He was doing a buncha house flips. But couldn't quite find the type of cash flow he was looking for. Got introduced to FBA, made the switch, never looked back.
"Once I learned FBA," Dawson says, "I was like, wow, this is something where I can team up with the right operator and offer it to people, right? And we've now scaled up to over 1,000 clients. And it's been, you know, rocking since then. In terms of products we sell on the day-to-day for our clients, we focus on consumable goods: things that people are gonna buy regardless of a recession, a pandemic; and then we have some high-end electronics just because the margins are so good on those things."
They're focused on sustainability and scalability. That's why they don't mess with drop shipping on Amazon. It's a gray area. Works well till it doesn't, till ya get slapped. Right? Amazon doesn't want you selling something and then it shows up in a Walmart box and the customer's hella confused, calling in, complaining. Wholesaling, which is what they do, on the other hand, is 100% compliant. Reputation is everything in this space; very few done for you ecom companies have it; Ecom Authority believes they do.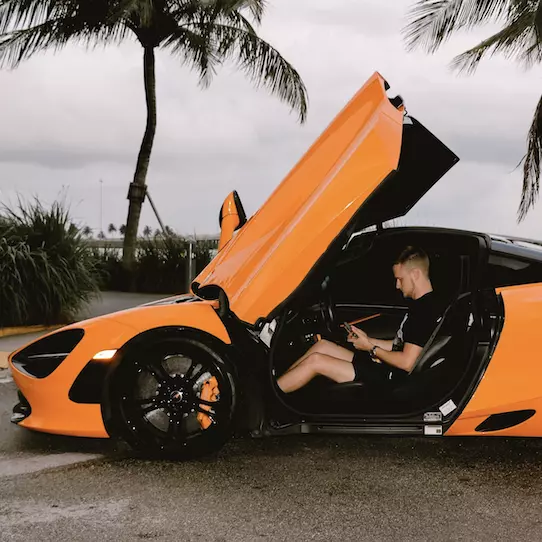 They also wanna go the extra mile and mitigate all risk for their clients. Which is why they've got a 90-day buyback program. Say you buy 10,000 units of Pampers diapers, right, and half of 'em don't sell within that three-month period. Cool, no problem, Dan and Dawson and company will buy the unsold amount back at the exact cost you paid for 'em. So there's really no risk on your end. Combine that with sourcing the best products at the best prices, plus proven processes and systems? And you apparently can't lose.
Okay, but who's buying this service? Everyone, Dawson says. Doctors, pediatricians, teachers, retirees, business owners, internet marketers, investors. Anyone that wants to add another income stream to whatever else they've already got going on. "Truth is, as long as you've got a good operator that has the infrastructure, that has the employees and the know-how," Dawson explains, "you'll be taken care of. The only thing our clients need is $50- to $60,000 to start this business up [holy moly, that explains all the supercars], buy inventory and take care of their franchise fee."
"Other 'n' that," he adds, "you're ready to rock and roll. This is a business that cash flows within the first four months. So we're gonna set you up on Amazon, get your inventory picked out. We're doing all the heavy lifting so that you can make the most money possible, and we win when you win. So we want you as profitable as possible, as soon as possible. This is a partnership. It's a we-win-you-win business model." I'm guessing that means, in addition to the astronomical startup fee, they're taking a chunk of the profits each month. My question: what do they need you for?