Manuscripts.com can take you from book idea to book tour in less than a year. Are you a coach, consultant, entrepreneur, or a business executive? If so, professor Eric Koester here will help you write a category-defining book. "The average author that works with us has their book debut in the top 2% of all books," he says. "And it debuts with a sold out launch event. We will work with you 1-on-1 to help you develop, write, and launch a category-defining book."
"And," Eric continues, "if we can't help you have a packed launch event, we will plan and host it for you ourselves. So, how can I make such a bold claim? Well, it's really simple. I've worked with over 2,000 authors, more than 75 of which have been named national book award winners or finalists. I've helped authors win seven figure clients directly from their book, earn tens of thousands of dollars from speaking and workshops, and helped my authors appear on nearly every major media and publication around."
Go on, EK, flaunt those feathers! One client, Derek Gaunt, went from hostage negotiator to bestselling author of the book Ego, Authority, Failure. Now he's one of the most in demand keynote speakers and consultants in the country. Valeria Aloe is another client. She's won more than 12 national book awards and exploded her speaking career since working with the Manuscripts team. Then there's Nate Adorsky, who wrote Decoding The Why, which landed him multiple seven figure contracts.
"Here's the thing," Eric clarifies, "you don't just want to write a book; you want to launch a book. And have sold out speaking events. And workshops. Client opportunities. That's the reason you're doing this book. So what we do is we work with you, identifying those key emotional threads, looking for those intellectually compelling insights, and pulling them together into a book. Working hand in hand to develop a category-defining book. But then, we think about how we launch it. That's how we build the book."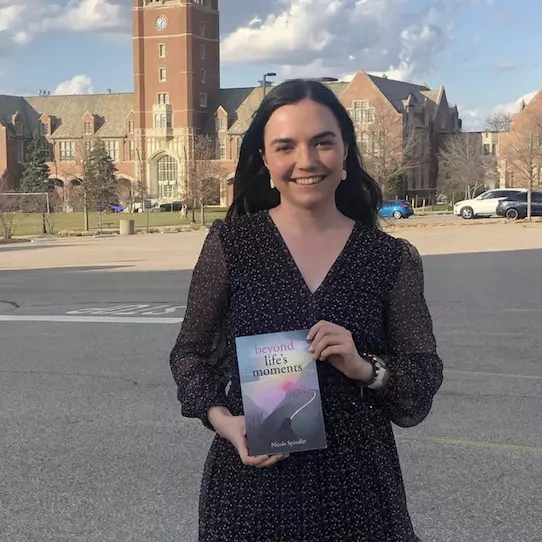 Step 1 is to extract your unconventional insights. That one simple thing your customers or clients thank you for time and time again. This is what helps books spread like wildfire. But, believe it or not, it's the thing most first time authors miss. Step 2 is to identify your emotional thread. You'll have a team of developmental, revision, and structural editors who'll work with you to pull out stories that'll get people to actually give a damn. Step 3 is to plan the launch so that you all but guarantee your success.
"You don't write a book with us," Eric says. "You build it. And that's why this process works. Too many smart people get worried they're not a very good writer. Not here. You have the core foundation, the insights, and the stories—now it's just working with your editor to build the architecture, to pull those pieces together. And that's where the fun really begins. The process creates incredible outputs. Again, more than 75 of our authors have gone on to win national book awards. It's because we don't write the book, we build it."
And, with this approach, you're building your TED Talk, your workshops, your speaking career at the same time. "Stop staring at the blank page and let's get started today," Eric finishes with. And thank God it's over, because if I have to hear that man say "category-defining book" one more time, I'll scream so loud the whole neighborhood will hear it. Modern Author Accelerator is the name of the program Eric would like you to apply for. It'll take about a year to finish your book. The rights and royalties are all yours. No mention of cost.