Kevin Chemidlin can help you get at least 1,000 more podcast listeners in the next six months. His brand, Grow The Show, is a podcast growth and acceleration company that'll help you achieve three key results. Number one, more listeners to your podcast regularly and reliably. Number two, they'll show you how to better engage the audience that you already have. And number three, convert more of your podcast subscribers into paying clients.
"Best of all," Kevin says, "we make sure all of that happens without sucking up all of your time. 'Cause hey, you've got a business to run. And so for all three of those steps, we give you the systems, processes, and best practices that'll allow you to achieve those three results by spending less than a day per week on your podcast. That also means that you're not gonna need us forever. Once we get your podcast growing and generating clients, it'll continue to grow on autopilot."
No need to pay an expensive growth agency month after month. But what makes Kevin qualified to teach? Well, he's been a full-time podcaster for five years. His first podcast, Philly Who?, surpassed 100,000 downloads and six figures in revenue in under 18 months. Grow The Show is his second podcast. It got to 100,000 downloads even faster, while generating more than $2 million in revenue (mostly from coaching sales) in about two and half years. Point being, Kevin's not some one-hit wonder.
Plus, he and his team have now helped 350+ podcasters follow the breadcrumbs of his success. Like Anna, a time management coach, whose podcast now gets more than 20,000 downloads a month. Now she's coming out with a book through a major publisher. Also, there's Brian, an entrepreneur who went from an audience of just his friends and family, to more than 40,000 downloads per month. And he did it in like a year and a half. Fun fact: Brian's podcast is ranked 20 spots above Alex Hormozi's.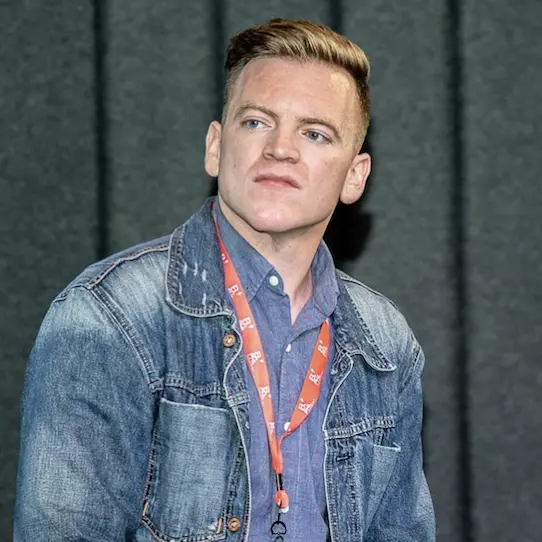 "But again," Kevin says, "if you wanna put me to the test? Just listen to my podcast. All you gotta do is search 'Grow The Show Kevin' in your podcasting app, and see how many reviews we have, and listen to how much value the show provides. We actually practice what we preach. Our podcast continues to grow our business like your podcast should be growing your business. But maybe you're still skeptical. Maybe you wanna know why this works so well. Fair enough, I'll give you two main reasons."
The first, Kevin explains, is volume. He's personally had a hand in growing about 400 different podcasts at this point. (Several of his 350+ students are working on multiple podcasts.) He's also consulted for massive brands like NBC Universal, Religion of Sports (ROS, a Tom Brady company), Lululemon, iHeart Radio, and more. Kevin's seen the patterns, he knows what works and what doesn't. He and his team have the growth tactics and monetization strategies you need to triumphantly windmill dunk on your goals.
The second reason Kevin's coaching program works so well is 'cause they only teach the freshest, most fabulous podcasting techniques. Nothing's old, nothing's outdated, it's all stuff that's crushing it today. Schedule a demo to learn more, to ask questions, to see what it costs. It'll be low key. They're not gonna beat you over the head till you buy. In fact, if they don't think you're a good fit, they'll tell you so, and then point you in a different direction. One of the most honest pitches I've heard in a while.