Scott and Tawnya Landis totally understand. You've devoured every book by Napoleon Hill, John C. Maxwell, Brian Tracy, and others; you're a loyal listener to Ed Mylett and Lewis Howes podcasts; perhaps you've even splurged on an extravagant immersive experience with someone like Tony Robbins. You're certainly not short on information. Yet, despite this wealth of knowledge, you still find yourself trapped in life and business. The honest truth? You're already aware of what needs to be done – but you're just not doing it, right?
The underlying issue? You're missing the accountability and growth community needed to help you follow through on tasks. Scott knows this all too well; it's precisely what he needed when he was grappling with his own struggles. It's also what countless others need. That's why he and cuddle bunny devised a system and step-by-step process to assist you in channeling the knowledge already inside your noggin to double your results in both family and business in as little as 90 days.
It's about time you give mediocrity a swift smack. Scott and Tawnya's Awakened Life Academy is your personal growth powerhouse. Elevate your health, wealth, and relationships to unparalleled heights. Immerse yourself in continuous training, courses, and group coaching, and witness your passion, purpose, and fulfillment take off like a bedazzled bikini at a gentlemen's club. It's the complete package for profound and enduring success. After all, success without fulfillment is just hollow achievement.
True success, Scott would argue, hinges on mastering the four pillars of fulfillment: vitality, relationships, freedom, and impact. Fear not, ALA has you covered like a burrito in foil. Just one membership unlocks a treasure trove of personal development courses, an all-encompassing curriculum, and live small group coaching calls, designed to deliver lasting fulfillment. ALA is the ideal choice for folks who embrace a well-rounded perspective on life, work, and relationships. Does that sound like you?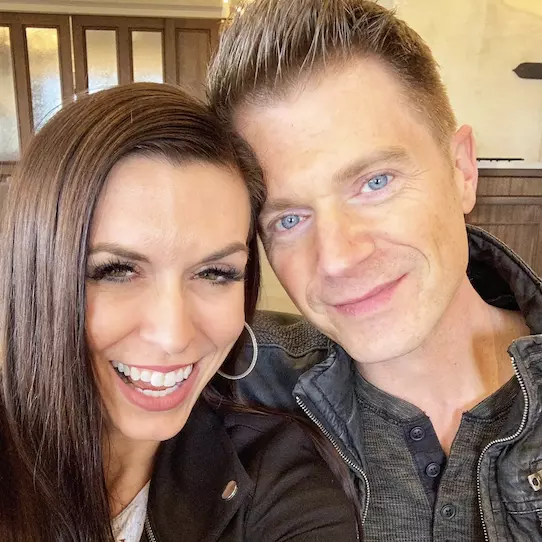 Then join the Awakened Life Academy, and receive instant access to top-notch courses. You'll be able to unlock invaluable resources and tools that pave the way to success. Plus, enjoy new courses as they're released every month. Save thousands of dollars and benefit from a tried-and-true self-development methodology that instills lasting confidence, leading to health, wealth, rock-solid relationships, and true success in life. But you can't just sit there like a bump on a log. You have to take action.
Scott and Tawnya wanna make this a no-brainer. Sign up now and instantly receive $500 worth of Personal Development Courses, a Content Vault, as well as a bonus strategy session. Enjoy on-demand training, an IV drip of motivation, and a growth trajectory spanning all aspects of your life. Cost? You have three membership options. The Self-Directed Plan is $50 per month, with the flexibility to cancel anytime. The Annual Plan offers a 20% discount at $479 for the year. Alternatively, choose the Plus Group Coaching option at $100 per month, which includes live monthly Zoom calls with Scott and Tawnya.
Feedback from current members? Arah enthuses, "Tawnya is a product of her product. She's amazing in so many aspects. Anyone who has the chance to work with her will become a better version of themselves because of her." Sarah chimes in, "Scott and Tawnya are insightful and inspiring coaches! I highly recommend their program to individuals looking to gain more self-awareness and build a stronger foundation for their relationships!" And then there's Drew who has "nothing but wonderful things to say!" Verdict? Not bad, but a bit too "fortune cookie wisdom" for my liking.