J ohnny and Sergio leveraged their Remote Cleaning Method to build a $65k per month window cleaning biz – from home – on their very first attempt.
If you already own a home service or cleaning business that's doing at least $25k per month, carry on. They can't help you.
But if you're stuck in your nine-to-five and you wanna bolt on an additional income stream so maybe one day you can actually get the hell outta there? RemoteCleaning Co was designed with you in mind.
What you'll need: just two to three hours per day to devote to it. If you can do that, Johnny's 99% certain you can crush it with this.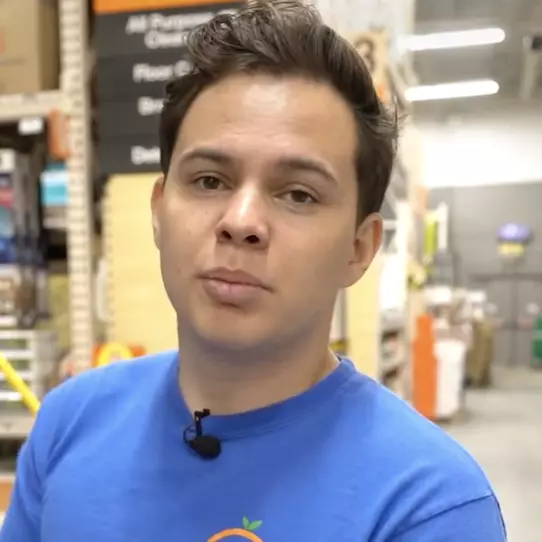 Here's the deal.
Sergio and Johnny's baby – Orange Window Cleaning – does anywhere from $60,000 to $70,000 a month in revenue. More than 400 customers have left them 5-star reviews. And since they've got a crew of guys that do all the dirty work, and they've put processes and software in place, they can manage the entire thing in about five hours a month is all.
By perfecting their Remote Cleaning Framework, they've been able to launch a second cleaning business called Mary & A Mop, which offers in-home cleaning and serves the Orange County area. That one's apparently dominating too.
Well golly, Johnny and Sergio are on a goddamn warpath.
Now they wanna take their proven system and install it for you. This includes setting up an LLC, getting insured, hiring independent contractors to scrub the toilets and squeegee the windows for you, and then marketing yourself, making sales, and keeping your team and customers happy.
What channels will you be using to get these customers? Facebook, Local Service Ads, Google Ads, and I'm assuming ranking in Google Organic and Google Maps, long-term.
This solves the number one problem that prevents most local cleaning businesses from taking off: not enough leads. "This is something we're actually experts at," Johnny assures us. "But remember, this stuff isn't gonna work forever. Entrepreneurs and marketers eventually ruin everything."
What he means is, they'll come in, copy what's clearly working, saturate those channels, and everyone will lose marketshare because of it.
This raises a question: Why offer a course and accelerate that process? Aren't they concerned about losing their own $70k a month? (Plus whatever Mary & A Mop's bringing in.) Or is the genuine jackpot in selling the dream to the rest of us?
Johnny kinda sorta addresses it.
"I have no problem teaching it to you guys," he says, "so you can be the first ones to stake out a part of your market – in your local area. So hop on this while it still works."
You'd like to think, then, during the sales call, if there's people who've already joined that are in your city, they'd at least let you know, right? But I wouldn't hold your breath.
Whatever.
There's this one Home Service Academy member, Cody, who's already doing $60k a month – just four months in. He did all that with just a few hundred bucks in ad spend. That's, what, a 20x return? Not too shabby, Cody. But I wouldn't wanna be in your market.
Another guy, Travis, got to $17k in revenue in just his second month working with Sergio and Johnny. This, despite working full-time as a teacher.
Really, though, who cares about revenue? I wanna know how much of that's profit. My guess is maybe 20% but I could be wrong.
I get the appeal. When everyone's online, battling over the same side hustles, go offline and sell a service that's tried and true. But man. Buying tools and trucks and babysitting cleaners and fielding a call from that fuming housewife who's saying Maria scuffed up her precious baseboards with the vacuum?
No thankies! I'll just continue to type words and hit enter and turn that into money.