K ayvon Kay has a briefcase and a Bentley and it looks as though he's about to hop on the old PJ. Or maybe those things are all props. Maybe he just wanted to show his followers: I'm kind of a big deal. Maybe Kayvon Kay isn't even his real name. It does have a nice ring to it. Too nice? 
At Kayvon.ai he promises sales closers he can make 'em an extra $10k to $25k a month in 30 days or less leveraging the power of connection and artificial intelligence.
Kayvon owns a company called The Sales Connection. They work with top influencers, authors, coaches and celebrities, taking their sales calls for them.
Using one piece of AI has increased their closing rate by 26%. His reps now make more money from less calls.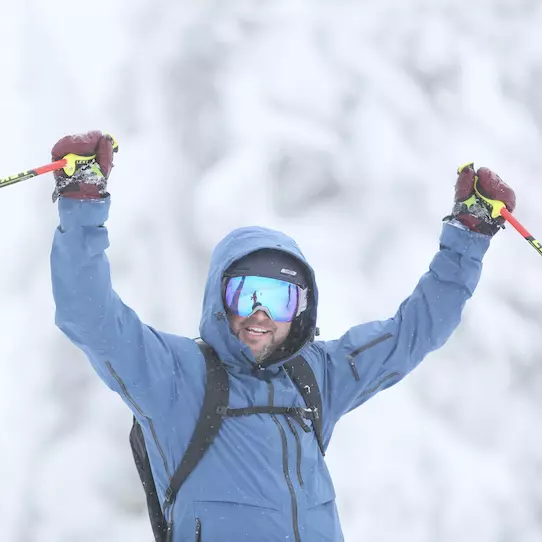 Some of their clients have jumped from $50k a month to $200k a month. One client went from $100k a month to $3.5 million a month. Damn, save some for the rest of us, B!
Kayvon's looking for more closers who wanna adopt his winning approach.
"I wanna find people who have the ability and wanna make $10-, $15-, $25,000 a month," he explains.
"Or maybe someone like Scott who works with us. He's making $35,000 a month," Kayvon brags.
This offer comes with three guarantees:
Kayvon is revolutionizing how sales is being done. If you're not using artificial intelligence, you'll soon be replaced by a salesperson who is, he warns.
Kayvon will mentor you and grant you access to this software over the course of the next month. If you don't see a sales increase by 26% or you're unhappy with his training, he'll continue working with you for free until you're satisfied. And if you never reach that point, you don't pay.
No-brainer. All upside, he says. This isn't just some dumb course that you'll watch and be left to your own devices. This is advanced information plus a transformation software tool. Which better not be ChatGPT or I'm gonna be really disappointed.
Kayvon and his team will be sitting with you, learning about what you're selling, helping you tweak the software accordingly.
Most gurus will promise you results in 30 days and after you fork over $5k you realize it's more like six months to a year. Not Kayvon. Thanks to AI he's confident 30 days is all it'll take to have you closing an extra call out of every four you take.
If you're a superstar sales rep already, heck, it could take you less than 24 hours.
Sound too good to be true? It's not, Kayvon says. Or he wouldn't get to work with giants like Grant Cardone and Garrett J White and Tom Wang and Modern Millionaires and Weiss Financial and others.
Book a call to become an unstoppable selling machine, he ends with, making no mention of cost.
My two pennies?
Kayvon has good eyes and good hair but he's not exactly illuminating the room with his intellectual brightness. And his clientele he just mentioned could easily be mistaken for a casting call for shady characters.
My compass is pointing straight towards "nope."