Bulletproof Entrepreneur John Whiting predicts a looming crisis that 99% of business owners aren't ready for. Like it or not, you and me and John are all about to go to war. Our freedoms are being threatened. Our minds are being filled with fear, doubt and uncertainty. Good thing John's built not one but two multiple 7-figure businesses in the past few years, so he can guide us through the coming turbulence. Read on for my review.
"Aren't you sick and tired of feeling uncertain about the future?" John asks. "Aren't you sick and tired of not being able to create the time freedom, financial freedom, the peace of mind that you started your business for in the first place? Aren't you sick and tired of watching people who're dumber than you make more money than you? If so, I'm going to show you the fastest, most repeatable and most affordable way to get unstuck and build your business to the point where you can step away."
Become mentally unshakeable. Ready for anything life or business throws your way. Reach the next level. Create a life for you and your loved ones that you're truly proud of. It's not your fault you're not there yet. There's too much shiny stuff to sift through, too much conflicting advice. You've bought courses and coaching programs, attended seminars, but they haven't delivered. Some were ripoffs, others were downright scams. John gets it. You have every reason to be skeptical right now.
"But I've put together the most comprehensive, timeless, repeatable and fundamentally sound business and financial growth blueprint that exists today," John says. "And it holds up in any economic environment. I've sold packages like this for upwards of $5,000 [I feel sorry for those people]. But for a limited time, I'm inviting you to join 7-Figure Mindset Secrets Platinum Card Membership, and get access to the entire blueprint, plus help from me and my team of experts, for less than the price of three Chipotle burritos."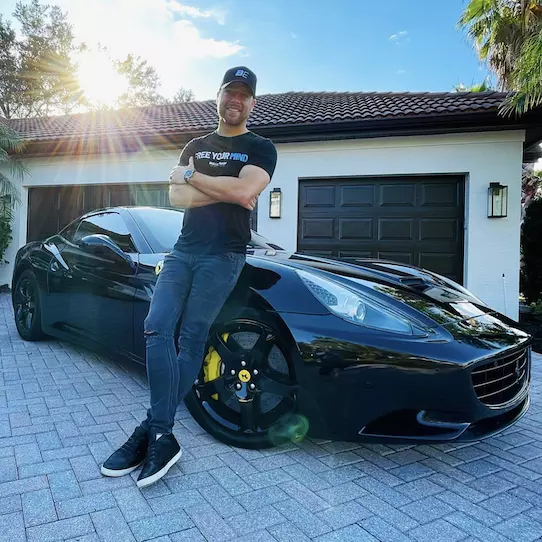 Now's the time to go all in, to really create the impact and income that you're capable of. Take advantage of this limited opportunity, John says. The Titanic is sinking, and the Platinum Membership is your life boat. Most business owners surrender. They retreat. They lose the war. Don't be like most business owners. Tap into John's 100+ hours of step-by-step video training, attend his live weekly coaching calls and hot seats inside his War Room [Andrew Tate called, wants his brand back], get the tools and resources you need to succeed.
In 2018 and 2019, John supposedly sold 500 copies of this program for thousands of dollars. This resulted in hundreds of coaches, consultants and agency owners exploding their businesses. Wait, this material's like five years old? Must be. John had hair in some of the videos. This whole thing is just ridiculous. From the name of the program, which is like an entire sentence long, to the fact that he's kinda screwing those people who paid full price for it, to the whole "this costs less than three Chipotle burritos" line. It's $47 per month. Three burritos from Chipotle would be like $20. Does John know math?
Oh but wait, he's get a testimonial from Scaling With Systems founder, Ravi Abuvala, who says you need to "BUY, BUY, BUY" anything John sells. In that case, let me get out my credit card. I've never known Ravi to tell a lie. You know, I think I'll face this "looming crisis" on my own, thanks. Serve as both the "general" and "soldier" in this "business war" you totally made up. Guys, stop buying this garbage. If someone can't talk straight with you, they don't deserve your money. I'm so over these hype machines. Besides, there's probably $50k worth of upsells waiting for you.