Ideal Car Strategies isn't just a course. It's a private club that provides countless tools and resources to help you shift how you look at buying, enjoying and selling ideal cars. Whether it's your first dream car or you've already got a fleet and you're open to learning new strategies for wheeling and dealing on your next piece of automotive eye candy, this has your name on it. And considering the average enthusiast will own over 17 cars in their lifetime, this investment will pay for itself many times over.
What all do you get when you join? Well, with the goal of helping you purchase (and actually drive) your dream car and never lose money, Ideal Car Buying Strategies is chock-full of blueprints, tips, tactics, insider secrets, and other goodies. First, you'll go through the core training, which consists of four main modules. In Module 1: Ideal Research, you'll learn how cars depreciate, how much car you can comfortably afford, when's the perfect time to buy, and where to find your ideal car.
In Module 2: Ideal Financing Strategies, you'll learn all about financing. Things to keep in mind, how it works, how much you'll need for a down payment (it's a lot less than you might think), and how to out-bank the banks and get the money you need without getting bent over. Then there's Module 3: Purchasing Your Vehicle, where you'll be taught how to quickly, easily, and accurately determine what a car is worth; how to negotiate like a boss; how to inspect a vehicle; and even buy it sight unseen.
Wrapping up with Module 4: Trading In & Leveling Up, the instructor goes over why you need to have an exit strategy. Plus, knowing when to sell, a pre-listing checklist, pricing and listing hacks, negotiating with buyers, and ultimately, maximizing returns. There's also some bonuses: Negotiation Email Templates, Proprietary Ideal Price Guide, Secrets To Sell For A Premium, 101-Point Pre-Purchase Checklist Template, private access to the support community, Q&As, giveaways, meetups, and more.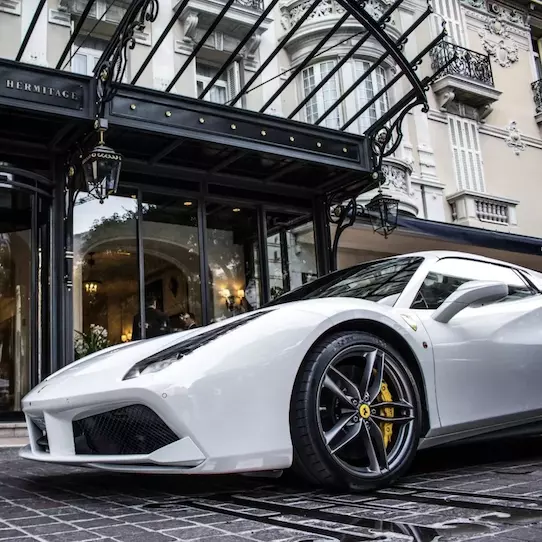 How much does all that cost? The total value is listed as $1,997. The normal everyday price is $297. If you're lucky enough to be reading this around Black Friday, they run a special promotion where you can get everything for just $97. Or, you can even do two installments of $48.50 spaced 30 days apart. They're so confident you'll love ICS that they're offering a 100% money back lifetime guarantee. "If I can't save you money… I don't want your money!" reads the their sales page. That's awesome.
It's a self-study program, where you can tear into the videos the minute you buy and log in, go through it at your own pace, finish whenever Kanye lets you. All content can be accessed from any device, from anywhere in the world with WiFi. You'll get lifetime access, including all future updates, for that one low price. Damn, I mean, everyone says their offer's a no-brainer, but this one really is… if you're into cars. Heck, even if you're not, you'll still need one every so many years just to continue getting from A to B, right?
Now, what are those who've already bought saying? In short, good things. For example, there's Paul Fixant, who wrote: "I buy a lot of self-help courses. These strategies are some of the best produced and how it's laid out makes it easy to follow. Whether you're looking to buy a dream car to keep forever, or move up 'the ladder,' these [Modules inside ICS] are a must have!" Verdict? Green light. Alternative? If you're more interested in exotics, check out Pejman Ghadimi's Exotic Car Hacks course.