Caffrey says she can help you build a 6-figure downline in 90 days without selling to family and friends, posting on social media 24/7, reaching out to thousands of strangers, or spending a single cent on ads. That's right, never struggle to make a living online again. And you can start receiving calls as early as today. Sound too good to be true? I agree, but let's hear her out, shall we? Scroll down and keep reading for my 7-Figure Network Marketer review.
Step 1, Caffrey says, is to get clarity. You need to know exactly who you want on your team. Then you need to come up with an it-factor message that resonates with them. And then you need an irresistible offer. Most network marketers never do any of this. They take a shotgun approach, make the same lame offer to anyone who'll listen, and get nowhere. Should you sign up for Caffrey's 6-Figure Downline Accelerator program, she'll work with you 1-on-1 till you're a direct sales sniper.
Step 2 is connection. You need an efficient and effective way to connect with your team members and customers, without being on your phone all day or doing sales calls yourself. It begins with a lead magnet your dream team just has to have. Something they'll opt-in to your list to get. Then you let an automated engagement funnel take over. Which is like having a mini robot interact, market, and sell, on your behalf, all day, every day, no matter what you're doing. Not techie? Don't worry, Caffrey has a funnel you can clone.
Step 3 is to leverage stress-free convert recruit scripts. Because when your marketing's good enough, you don't have to bully people into buying or joining your downline. By the time these people hop on the phone, they've already been qualified and pre-sold. Maybe they have a few final questions they need answered, or perhaps they just need to get that warm and fuzzy feeling that comes from talking to an actual human on the phone since everything up to that point was email- and video-based.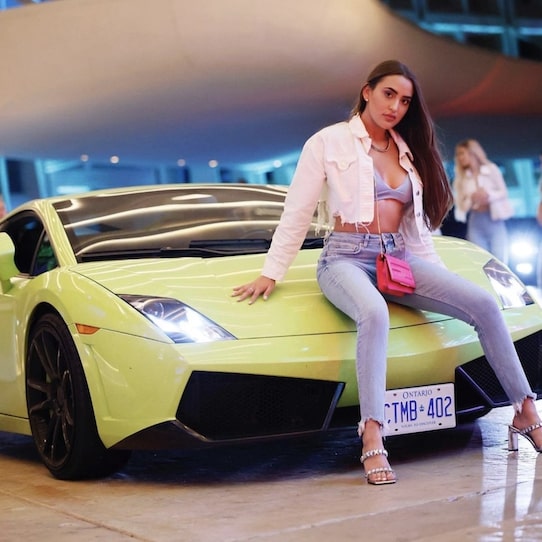 Step 4 is to now push thousands of people through this marketing machine you've built. But you have to be able to do so profitably with paid ads. This means not only converting a decent amount of leads into customers and business builders, but also making sure they keep buying product and building the downline, right? What you can do is hand off your processes and assets, train them up, and let them piggyback off the momentum you've already created. After all, it's working for you, right?
Step 5 is something Caffrey calls Local Celebrity Content Crusher. "What we have you do," she says, "is create content that your audience is currently searching for. And in that content, you will provide great context, great value, that provides a solution to the problem that they're currently looking to solve. We'll give you an amazing video and content script. That way, you don't have to figure out what to say on or off camera. And then we walk you through how each part of your content needs to be created."
"These are the exact steps you need to implement in your business to go from inconsistently recruiting new team members to gaining up to 10 new team members every 30 days. Now that you're crystal clear on what you need to do, the next step is to figure out how to do it. That's why I'm offering a few breakthrough strategy sessions, where we map out your Downline Accelerator path. For those who are serious, book a call with us now." Caffrey doesn't say what it costs, but I'm guessing it's not cheap. And MLM will always be gross.