Franklin Hatchett has a course called Ecom Elites, where the goal is to help you start your own online business. Within 30 days, you should have your first profitable Shopify store up and running. Franklin has folders full of success stories on his laptop. "Countless Ecom Elites students have used my system to generate freedom and life-changing income," Franklin says. "Some even quitting their 9-to-5 job, while other members clear well over $50,000 per month."
"They all have one thing in common," Franklin continues. "They started in the exact same place as me and you. No special tricks, no special skills, nothing magical; they just started doing real training. Now I'm assuming you're here because you wanna know how to start your own online business efficiently without a large investment. Which raises a big question: does Ecom Elites get real results for real, everyday people? Well, I'm a simple man and, to me, actions speak louder than words, so here's what others are saying."
Franklin shows off some of the feedback he's gotten on Facebook. Robert writes, "I would buy it now if I were you. Look, I'm in Scotland and I don't even know Franklin personally. His stuff is great. Go for it and change your life for the better." Another guy, nicknamed Thirdy, wrote, "Highly recommended. I think [Ecom Elites is] one of the best investments I've made so far." Some other chick chimed in, "Best $200 you can spend. Especially for those who are just getting started. Woo-hoo!"
"Genuinely can't recommend Ecom Elites enough," Josh added. "If you think Frank's free stuff is good, this will blow you away. It's a no-brainer, especially at $197. Get it while you can!" Benzion said his experience has been nothing short of amazing. "I've purchased many many $997 courses. This sets a new standard. The Facebook modules alone are worth the money. I have never seen so much content and support for this price. I actually bought it again for a friend as a gift. If you're on the edge, do it. You won't regret it."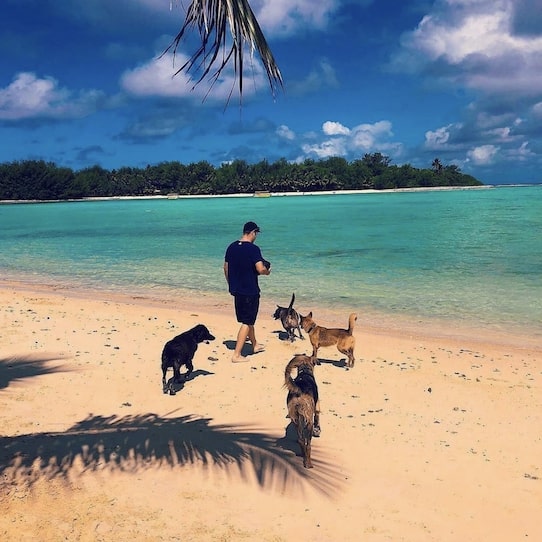 Franklin even surveyed his group to see how many people had made at least $10,000 with the info he's provided. From the looks of it, quite a few. Swarms of Ecom Elites students replied with testimonies and screenshots and praise for Franklin. Inside the course, Modules 1 and 2 will help you lay the foundation. You'll learn how to find winning products, set up your Shopify store for maximum profit, and Franklin will go over all the questions you probably have about what's to come.
In Modules 3 and 4, you'll discover how to start profitable campaigns for the price of a Starbucks coffee. You'll get Franklin's favorite Facebook ad strategies to explode sales. Plus over-the-shoulder training to scale your ecom store to $10,000 a month and beyond. Module 5 is all about Instagram traffic. How to find people on IG who would be willing to promote your products. Franklin will hook you up with his $100k Blueprint. Armed with this insight, there's no excuse for not making steady sales.
Module 6 covers SEO. You'll learn how to get super high-converting free traffic by ranking at the top of Google. This'll take a little longer to kick in, but it's worth it because now you're not living and dying by Facebook and Instagram. Module 7 is email marketing. Module 8 is top secret growth hacks. Seems super comprehensive, lots of positive feedback, and cost is only $197 or $297 (if you want some extra bonuses). The only turnoff for me was Franklin's YouTube channel. Seems like he's lost interest in ecom.