Moran Pober says 71 million baby boomers are controlling $30 trillion dollars worth of wealth—and they all wanna retire in the next few years. The ones who own businesses will sell 'em at a discount so they can go enjoy their golden years. And since the money printer just went brrr for the last coupla years, you should have access to capital (assuming you didn't gamble it all on meme stocks and Shiba Inu) to scoop some of these businesses up. Acquisitions.com can help.
"We're an investment and consulting company," Moran says. "And we'll guarantee you three key results as you look to grow your business by acquisitions. Number one is we will help you find great companies to buy, from people who are actually super motivated to sell their business for pennies on the dollar. Not only that but we'll hand you the best ones we receive through our network of thousands of scouts looking for deals (which they refer to us in exchange for a commission)."
"Number two," Moran continues, "is we will help you do due diligence on an acquisition target to know if it's a good deal or not. And also, what's to offer to make sure that you're not paying too much for a business that isn't worth it. We will also help you find gaps in those businesses that can be turned around with some simple systems and processes. Think how much faster and easier this is than starting your own company from scratch, and trying to grow it one sale at a time."
"Number three is, we will support you in financing those acquisitions, either with introductions to institutions we work with or with our own fund that is looking to invest in acquisitions and great CEOs. So if you have a great deal and we work well together, we can partner and our service will be completely free. If you believe that your dream business is out of reach because you don't have millions of dollars in your business bank account, we can show you how to crush that limiting belief."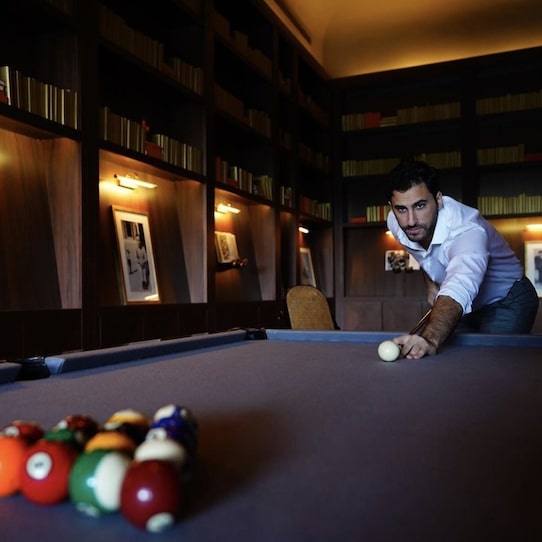 Moran guarantees they can help you buy great businesses in half the time, for one-tenth the price that an investment banking firm would charge you. And Acquisitions.com can assist in creating superior fundamentals for each of your businesses. The result? All operations will be systemized with a proven plug and play format. After 100+ successful acquisitions of his own, Moran found that the main challenge wasn't just buying a multimillion dollar business, but creating a roadmap for future growth once acquired.
It's like, say you currently have one messy business. And you buy 10 more. Cool, now you have 11 messy businesses. Total nightmare, right? And they're all gonna suffer because of it. But by optimizing your scaling roadmap, you'll be able to expand without adding stress or breaking anything as you do. Your entire team will be aligned and incentivized to grow without sabotaging it. When everything's in sync, you can skip right past the challenges that a fast-growing business will experience.
This isn't just theory. Or something that works for Moran but no one else. Acquisitions.com now has more than 100 case studies under their belt. Should you join, in addition to mentoring, you'll get weekly calls with Moran, regular calls with his CFO, your own dedicated account manager, legal agreements, scripts, templates, tools, recorded calls, community, accountability groups, and more. Cost varies, but you can book a call with someone on Moran's team to learn more.