Video Clients founder Aleric Heck says, "The easiest way to build a $10,000 a month business is with videos that turn your ideal viewers into high-paying clients. I've helped my clients generate over $200 million dollars using specific video marketing strategies; the same ones I've used to scale my own business to over 8-figures, landing number 87 on the Inc 5000 list of the fastest-growing companies in America." Review continues below.
"It is absolutely possible to create a consistent flow of leads, sales, and new clients coming into your business through organic video," Aleric continues, flailing his arms at the camera, nearly popping a button on his patented Polo shirt. "But where most entrepreneurs fall short is two key ways. One, they don't know what types of videos and content to post. And the second is they don't have a dependable system to turn people who are watching those videos into clients for their business."
At AdOutreach, Aleric teaches you to create a few different styles of videos. You can take them and post 'em anywhere: YouTube, Facebook, Instagram, LinkedIn, TikTok, even Pinterest. The platform doesn't matter so much, as long as your videos are turning minutes watched into dollars made, right? So one type of video that'll accomplish that is what Aleric calls a "character video." Show who you are, share your story, establish that connection. 'Cause people wanna buy from those they like and resonate with.
"Character videos allow those people that most resonate with you and your message to learn more about you, build trust, and find themselves as part of your story. As all this adds up, you'll emerge as the authentic authority in your industry in the minds of your viewers," Aleric hammers home. Which, I guess I can see that, even in his videos. He's done a good job of branding himself as the lovable little nerd who, when he's not playing Dungeons & Dragons, spends his time milking YouTube for millions of dollars.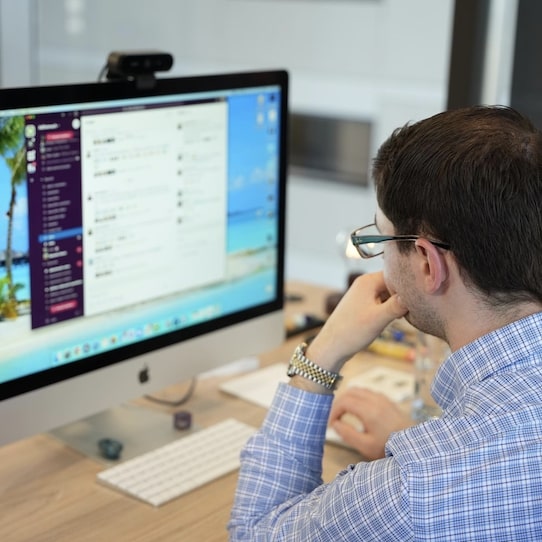 What else ya got, Aleric? "Well, here's a second type of video you should be using," he says. "It's called a 'credibility video,' and it's where you can demonstrate your expertise to your viewers. A great way to do this is by demonstrating giant wins and successes. Also, showcasing your general knowledge within the industry, demonstrating key clients that have seen great results and also making sure that you're sharing any type of knowledge and information you know; especially if it's outside the generally accepted wisdom within your space."
These'll provide confidence in the minds and hearts of your prospects, right, because you're relentlessly proving that you know your stuff, you're totally legit, and your methods don't just work for you but other average, everyday people as well. Anyways, Aleric says, inside his courses, he's got two other types of videos that are proven to turn strangers into buyers. At VideoClients.com, there's a free training you can sign up for that'll reveal more. After that, you can decide whether or not to invest in Aleric's paid program.
Something to consider. Do you wanna be like Aleric and all these gurus who have to spam the internet with promotional content and then retarget everybody with ads until 90% of 'em hate you and 10% buy? Or would you rather build a business where you can stay completely behind the scenes, have buyers come to you, never annoy anyone, and still be able to make a surgeon's salary? If it's the latter, ooh, do I have something for you. Tap the link below and watch carefully.