Brandon Mulrenin is a real estate coach who helps real estate agents get more listings and sell without being salesy. Interested? And would you like to make a minimum of $10k per month, without spending a penny on marketing or begging your friends and family for business? Cool, here's the mile-high overview of what Brandon teaches. Say an average commission for you is $5k. It's probably more than that, but let's err on the safe side, shall we?
So at $5k a pop, pretty simple, you'll need 2 closings a month to hit the $10k mark. And since, on average, agents making less than $10k a month currently will only close about 75% of their listings? If we work backwards, that means you'd need to get about 32 listings a year to stay on track, right? And Brandon believes 128 QPAs (Quality Preview Appointments), where you go and meet a real, motivated seller, face to face, and they're not working with anyone else yet—that should get you your 32 listings.
But take it a step further. Because some people are gonna flake out, right? So you should aim for 182 appointments set, just to be safe. That way, at a set-to-met ration of 70%, you're golden. And Brandon estimates you'll need to have about 5,460 conversations, over the course of a year, for that to pan out. That breaks down to about 25 per day. "And the reason you need that many conversations," Brandon explains, "it's simply a math problem. That's what it takes just to set one QPA."
Easier said than done, right? Where do you get all these leads from? Brandon suggests the following sources: FSBOs, new expired listings, old expired listings, absentee owners, and downsizers. To make it simple, shoot for five conversations from each of those five lead sources. This is how you not only get to your critical 25 conversations per day, but it's how you build a well-rounded, market-proof business. Now for the next question: where do you go to tap into each of these five lead sources?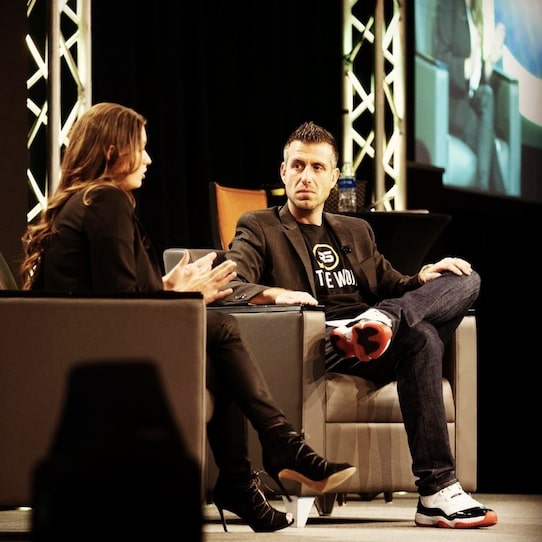 "Really, there's three places," Brandon says. "These are the three places that I want you to focus on for where to get this information. I tested everything out there, these are the three places I think that makes the most sense for you. Number one: Vulcan 7's gonna get you new for sale by owners, new expired listings, old expired listings, they're gonna give you a CRM, a dialer, even some training. Number two is The Share Group, which'll get you absentee owners and your downsizers. You can also check out Remine, but it's a little more challenging."
How do you get people to agree to meet with you though? Brandon's got a 2.0 Script you can use. It helps you communicate in a non-threatening way to get the result you want. From there, you gotta convert meetings into listings, don't ya? Here's where a weekly follow-up email, call, and mailer is key. You have to stay in contact with these people. Then, when a potential seller responds, you'll leverage Brandon's Reverse Selling Listing presentation to make you the obvious choice to represent them.
Brandon's Reverse Selling audiobook will go over all of this in more detail; or he's got a Listing Agent Academy course (+/- group coaching) if you wanna work with him on a more intimate level. He doesn't say how much his course or coaching program cost, so you'll have to book a call with his team to find out more. "Inside, you'll have everything you need to get to $10,000 per month as quickly as possible," Brandon promises. Gotta say, he seems like he's got this down to a science. Kudos to him.