Mindvalley has a masterclass on everything. Including business. It's called The Business Freedom Blueprint. As usual, Vishen Lakhiani is the host. He brings in international entrepreneur and visionary Eric Edmeades to teach you how to build a business that sets you free. We're talking total financial and lifestyle freedom, plus boundless growth and game-changing impact. Vishen has a Facebook video ad that promotes it. He's walking down an alley, sharing his three biggest business mistakes of all time. What were they? Scroll down to continue this Business Freedom Blueprint review.
The first big mistake Vishen made, back when he started Mindvalley, was for the first year he didn't hire anyone because he wanted to pinch pennies. He thought having employees would suck him dry. He was overly worried about money. As a result, he had to do everything himself. Much of his time was wasted on menial tasks that should have been handed off to someone else so he could stay focused on the big picture.
The second big mistake was that Vishen didn't spend enough time learning about automation tools. Today, anyone can use no-code software to streamline and scale their business. And the third thing, probably the dumbest, costing Vishen millions and millions of dollars, was not knowing how to prepare proper agreements and negotiate those agreements so they are win-win.
"Those three mistakes," Vishen says, "if you can avoid them, they can make a massive impact in growing your business. Again, first, know precisely when to hire the next person. Second, learn how to use automation tools. Three, understand how to create proper agreements and when to say no and when to say yes." With that, Vishen goes into his pitch for Mindvalley's latest and greatest masterclass for entrepreneurs.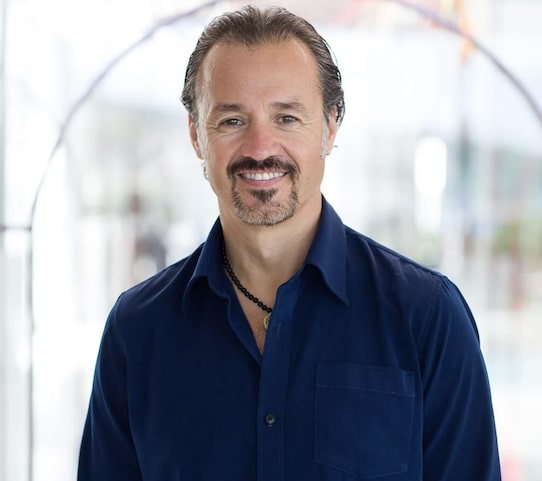 This particular masterclass is like getting an alternative MBA. You will discover how to own a business, how to grow a business, how to scale a business. "It's really really really cool," Vishen says. "And I brought in a remarkable teacher to teach this class; a guy who has built and sold multiple businesses, but also is a master of transforming the human mind. So join me and my trainer, Eric Edmeades. This could add millions to your bank balance."
On the Business Freedom Blueprint sales page, Eric reminds us that, unfortunately, four out of five businesses won't make it to the fifth year. And the one out of five who does, does so with brute force, hard work, and sacrifice. But it doesn't have to be that way. You can create a successful, sustainable business without years or even decades of stress and struggle. Join Eric for twenty minutes a day for six weeks as he coaches and equips you with cutting-edge systems and tools to automate and optimize your business.
Business Freedom Blueprint is a digital course. The cost is four hundred and forty-nine dollars, or three monthly installments of one hundred and fifty-nine dollars each. As always, you can opt for the Mindvalley Membership instead, and unlock all of their premium programs for four hundred and ninety-nine bucks a year. You're backed by a fifteen day money-back guarantee. My only concern is that this masterclass is too general to be useful. I don't believe in one size fits all advice when it comes to entrepreneurship.