Jordan Mackey says you can make money on YouTube without ever showing your face or recording a single video. In fact, he personally made over $32,000 in the last four weeks doing this strategy. He reveals his step by step process inside his Bye 9 To 5 course. Should you buy it? Read on for my Bye 9 To 5 review.
Jordan has four YouTube channels he makes money from. In total, he has over three million subscribers. He claims he has earned multiple six figures. His Bye 9 To 5 Tube Monetization and Automation program is an easy to follow blueprint designed to help the average person mimic his success on YouTube. Close to 10,000 students have enrolled so far.
What will you learn? Inside Bye 9 To 5, Jordan teaches you how to pick a profitable niche, find interesting stock videos in that niche, mix them together, make small tweaks, upload, optimize, and monetize each of your new videos. He says you can do it all without spending any money, being tied to your computer, or even showing your face on camera. Then, if you really want to scale up, Jordan will show you how to outsource the entire process to affordable virtual assistants.
Bye 9 To 5 is a 20 module video course covering Jordan's complete and proven system to "crush it on YouTube without showing your face." There are some bonuses, too. You'll be added to his private Facebook support group; get additional training on branding and affiliate marketing; gain access to a library of past webinars he did with his students; and more. How much does it cost? Bye 9 To 5 is a one time fee of $247 or six monthly installments of $75. You've got one week to request a refund and get your money back if you're unhappy with the course.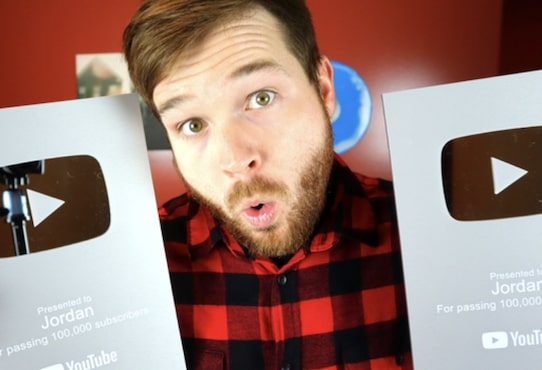 While Jordan has plenty of positive reviews, one Trustpilot user referred to him as a used car salesman who has yet to prove his success by showing his YouTube analytics for his own so-called faceless channels. I don't get that vibe at all, though. I think Jordan comes across as genuine. It's clear he knows his stuff. His course is inexpensive and there's a money back guarantee. No red flags for me. But I do have some concerns about the business model he's teaching.
Is it just me or is YouTube beyond saturated at this point? And what if someone tries to sue you for using their content? And can you really just mash up a bunch of lame stock videos, record a voiceover, and expect to go viral? Who would watch them? Would you? Because I wouldn't. Not unless it was incredibly funny or shocking or it had some other sort of can't-look-away element to it. But stock videos of puppies? Hmm. I just don't see that taking off. My guess is most people simply don't have enough creativity to make money with this.
Maybe check out our system before you go. We do rental properties, only, online. Our small, simple websites send customers to small business owners who then pay us, monthly, to keep them coming. There are thousands of untapped niches. Anyone who works hard can do it. And you'll feel an amazing sense of pride about the business you're building. For examples, FAQs and answers, click below and pay close attention.